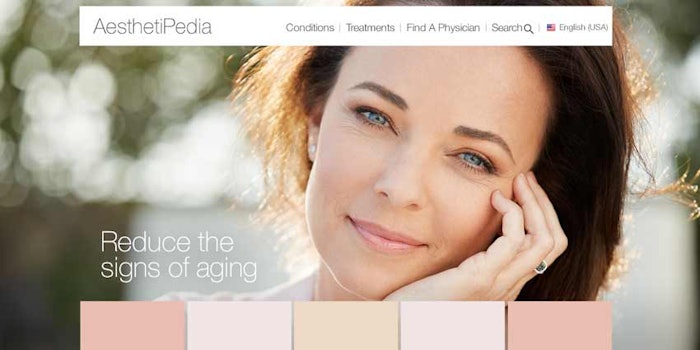 Lumenis Ltd. announced the launch of a new online informational resource, AesthetiPedia, which provides information about the latest energy-based skin care treatments for individuals seeking to address common skin concerns such as pigmentation, hair removal and overall rejuvenation. The website also includes key facts about each skin condition, treatment option overviews and a before-and-after picture gallery.
"AesthetiPedia is a great resource for skin care professionals to share with their patients because the information on the site can serve as a jumping off point for discussions about treatment options," said Sabrina Fabi, MD, dermatologist and cosmetic surgeon at Cosmetic Laser Dermatology in San Diego, California. "It also provides patients with a simple way to find a skincare professional in their community who offers the latest laser- and energy-based procedures."
Conditions addressed on the site include age and sun spots, acne scars, wrinkles, unwanted hair, scars, birthmarks, leg veins and rosacea, while procedures and treatment options such as intense pulsed light and non-ablative skin resurfacing are explained.