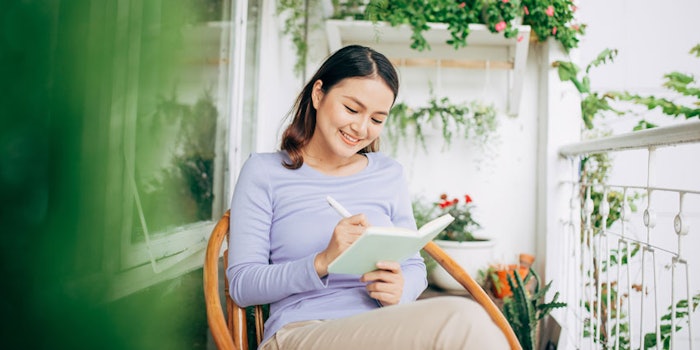 Estheticians cannot spend every moment with clients monitoring their at-home skin regimens. They can intentionally listen to their concerns, rituals and environment and apply this information to formulate an effective skin treatment, but what if that process could become easier and more accurate? Alicia Yoon, celebrity esthetician and founder of Peach & Lilly, advocates for the keeping of skin care journals in an article on Mindbodygreen. 
If estheticians recommend skin care journals, clients could track their skin's triggers, flare-ups, reactions and triumphs. This information could then be saved and presented to skin care providers, making the process of developing a treatment plan much more targeted. 
Yoon mentions that not only does the journal document specific skin conditions, but it also provides time-stamps for skin reactions and the outside factors in their environment or life that could be effecting their symptoms. 
"Over time, [journaling] gives you a lot of clues as to what really your skin gravitates toward," says Yoon. 
When implementing this recommendation in the treatment room, focus on the benefits of client's taking stock in their emotional and physical well-being. The article adds that this doesn't even require purchasing a brand new journal. Let you client's know that they can add a skin care section within their notes. This can also be done virtually through a note-taking or skin care diary app. 
"Keep track, even lightly, of what's working for you and what's not," says Yoon. 
This practice will help estheticans create an educated course of action, while also instilling positive self-care habits for clients outside of the treatment room.