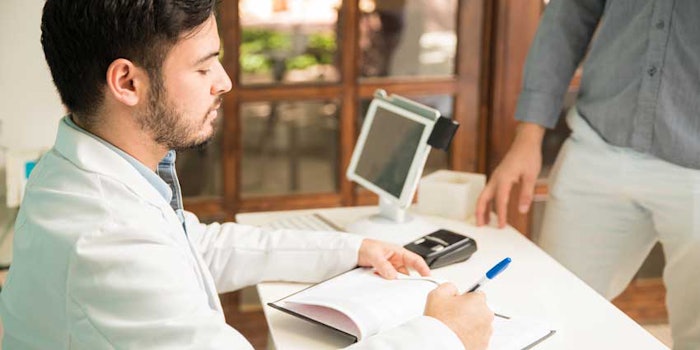 Remember when you first started out in your business and you'd sit by the phone, praying that potential customers would find you? You don't need me to tell you that even with a killer marketing plan, it can take time—a lot of time—to build your business. With persistence, though, eventually you got there—or you're at least well on your way.
But what I often see in more established businesses is that people spend so much time and money to get that phone to ring and once it does, they get complacent. They stop following-up with prospective clients because they have "enough" existing clients and start assuming existing clients are always happy with their services.
Big mistake.
So, what's the antidote? It's simple. Have a follow-up system in place for both prospective and existing customers.
Staying in Touch
There are multiple ways to stay in touch with customers, and none of them needs to be intrusive on their time. In my own business, we use a combination of emails, texts, and phone calls—each at a specified frequency. For example, we might text a client one week with a special on her favorite laser treatment, send her an email four days later telling her about a new treatment in which she might be interested and, after she has received a treatment from us, call her the next day to see how she is doing and whether she's happy with the result so far.
Getting a customer to take action requires visibility on your part. Companies such as Victoria's Secret send out catalogs and emails frequently, so that when you're ready to make your next lingerie purchase, they're more likely to be your first choice. You can easily duplicate this strategy on social media as well, and it doesn't have to cost a dime. You should always post consistently to stay in front of your customers.
Hello? Is Anyone There?
If you've made multiple attempts to contact your customer and she has not responded in any way (which is not unusual these days because everyone's busy), it's time to change tactics a bit. Rekindle her interest by sending her a before-and-after photo of a treatment, service or product in which she is specifically interested. If she is a prospective client, that would be based on what she contacted you about in the first place. If she is an existing client, that would be something in which she expressed interest during her last treatment, or a treatment that would complement her last service.
Make It Personal
The key to following up is mixing it up and making it personal. Look, practically every business these days uses some form of robot messaging (also known as SMS or Short Message Service, aka texting) and email scheduling platforms. Many are low cost and very user friendly. You just don't want it to look like robot messaging. Include the client's first name in the greeting and whenever possible, tie your message to something you know will get them interested. A younger client with very oily, acne-prone skin is not going to be thrilled with an offer for a moisturizing facial targeted at wrinkles.
Summary
Getting new business is essential, but keeping it is even more so. As business leader Michelle Moore once said, "Not following up with your prospects is the same as filling up your bathtub without first putting the stopper in the drain." Don't let your customers drain away! With consistent follow-up, you'll always be the one they think of first.
Louis "The Laser Guy's" Three Tips for Better Follow-Up:
One of the easiest, fastest ways to follow-up is with a simple "thank you." Thank customers for contacting you, visiting you, purchasing from you, etc. This humble gesture never gets old.
Other "non-robot" ways of following up include sending a customer a link to an article you think they would find helpful, wishing them a happy birthday, or engaging with them on their social media pages (in a professional way, unless you're truly friends).
Sending a small token of your appreciation from time to time can make a big impact on your customers. A coffee shop gift card, bottle of wine, pretty candle, cookies, etc. The gesture doesn't have to cost much and will be appreciated and remembered.