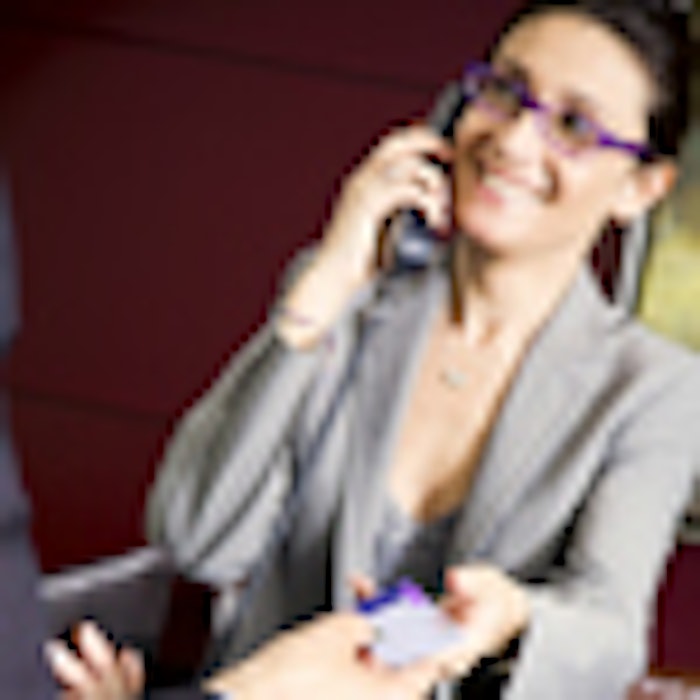 Is customer service your spa's No. 1 priority?
During every visit, your clients are evaluating your spa on the quality of service they receive, as well as their overall experience. So how do you ensure that every service you provide is a great one?
We all know that for every one complaint your spa receives, there are at least 10 more disgruntled clients out there who won't give you the courtesy of discussing their complaint with you; however, they gladly will share it with their entire network of friends and family—and via Facebook and Twitter, too. Is that a risk you are willing to take?
In a recent Vocal Point online survey, we asked our audience what methods they had put into place in their spas to stay on top of the pulse of customer satisfaction. "We used to send out group e-mails, but now are starting to do personal e-mails from the technician, and include product or service suggestions, as well as a personal note," says Pam Moore,owner of Mapleshade Spa in Dallas.
Tonya Atkinson, an esthetician at Impres Salon Spa in Traverse City, Michigan, explains that her spa takes a refreshingly unusual approach to keep customer service in check. "Sometimes you can get into a rut and become unaware of the fact that the way you are greeting clients is less than professional," she says. "We role play and videotape it from the clients' perspective. This helps us all to be aware of what customer service is and how it looks."
In this economy, there is no mistaking that we all are looking for ways to stretch our dollars. The VIP program created by The SpaWest 9th Street in Owen Sound, Ontario, helps clients do just that. "We have implemented a VIP program designed for the returning loyal client," explains Mindy Biggar, co-owner. "VIP clients purchase the program and receive a portion of the fee back in gift certificates to be used toward services or retail products. VIP clients receive complimentary upgrades to all of their services, monthly gifts when they book appointments and discounts on retail product purchases. This program has brought great success, building strong client loyalty for our business."
Word-of-mouth can be the best form of advertising, and some spas are choosing to put their reputation out in the open to generate new business. "I enhance and keep track of customer satisfaction through Yahoo! Local," says Brenda Goebel Denesowicz, owner of The Bee Hive in Wilmington, DE. "I encourage my clients to send feedback based on the service performed, resulting in a positive or negative review, and to write it on Yahoo! Local. Not only does it keep my business and performance level at its very best, it reveals the true experience told directly from the client. Honesty is always the best policy. I continue to educate myself based on the feedback my clients are always encouraged to share, which then gives my business its direct ability to satisfy my clients' needs."
And don't ever forget the redeeming feature that led you to this industry in the first place—the value of personalization and that human touch. "I write everyone a handwritten note of thanks," says John Treadwell, esthetics director at Facial Rejuvenation FL in Vero Beach, FL. "I follow up with a phone call and e-mail, as well. Contact is important for satisfaction and also for booking future appointments."
Ty Brown, an esthetician at VIP Services in South Lake Tahoe, CA, also uses this approach. "Anything that makes a personal connection between you and your clients will keep them coming back for more," states Brown. "They could have gone anywhere, so thank them and show them how glad you are that they came to you."
Customer service is so important in this day and age because loyal, satisfied clients make for a very profitable spa. Brenda Griffin, owner of Faces Plus in Tucson, AZ, sums this up best. "Your customer is your business, and not paying attention and taking care of them properly is a path to failure."
Ensure that the path you are on is one headed straight toward continued success. To read more comments from your peers on this topic, please visit www.SkinInc.com/survey/?question=25.
Until next month,
Melinda Taschetta-Millane
Editor in Chief