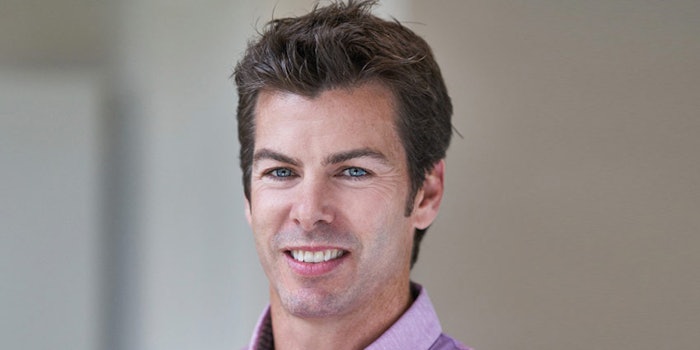 Photos courtesy of the Four Seasons Resort Orlando
People...if you are in the spa industry, you've got to like, no love, them. Receptionists, estheticians, massage therapists all the way up to spa directors or managers have to love people. This love is exuded in their customer service and treatments to shape the client's experience. So, how do you learn to love people? You don't, according to Derek Hofmann, director of spa for the Spa at the Four Seasons Resort Orlando. It is innate, and a love for working with other people is what led Hofmann into this industry, quite by accident. Skin Inc. sat down with Hofmann to learn about his approach to customer service, how he minds the details and how he became an expert at all things spa opening.
Skin Inc. (SI): How did you get into the spa industry?
Derek Hofmann (DH): I relocated from Massachusetts to California after college, and I answered a job in the LA Times to pay rent. There was a spa opening on a bustling strip in Santa Monica called Aqua Day Spa, and they were looking for a guest service supervisor. I thought, "I like people, I'm good with people, I can do this." I loved the pre-opening hustle, but when we got into the building, it was beautiful but foreign to me.
SI: How did you come to love this industry?
DH: I had my first massage by a woman named Ashley, and it blew my mind. I got off the table, and I couldn't see. She was joking, I'm sure, but with some truth when she said that was 26 years of toxins working through my body. I knew at that point that something was going on with the treatments that I needed to know more about. Everything is connected, and we can make a big difference.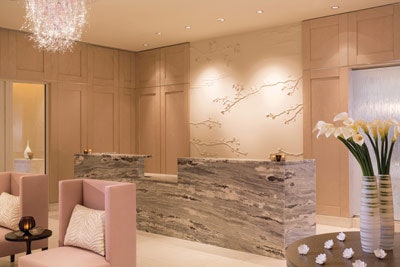 I also loved being in hospitality in my guest service role. I was the liaison between the business and the guests. I liked the dynamic of every day is different and every guest if different.
SI: How did you come to the Four Seasons?
DH: The Four Seasons Los Angeles at Beverly Hills was building a spa in the hotel (late 2000). My peers said if you love what you are doing and you really want to do it, go to the Four Seasons. I liked the real grass roots of getting to know every inch of the spa. From the opening, to the guest attendant duties and the not so glamorous picking up cotton swabs and towels. I loved the notion of "this should always look untouched." Every guest should find it pristine, and the Four Seasons really ingrained into me that idea of attention to detail.
SI: Have you always enjoyed customer service?
DH: It would be easy to sit in my office and admin away. My role as director now means that I should steer the ship most of the time, and a lot of that steering can be done without ever getting on the front line. I feel a big disconnect when I am not plugged in. I make it a point to spend time with my team and the guests. I want to see what they are seeing and hear what they are saying. When I am on the floor, I see and hear experiential elements that I would never think of. I am adamant that I need to be able to do everything my team does. I won't ask them to do it if I don't know how to do it myself.
SI: How do you ensure perfection?
DH: You try to structure it as best as you can so you don't always chase it. First thing in the morning and before leaving, we walk the structure. When we see something, we put in a work order. It is not magic; it is a lot of hard work. One of the great things about the Four Seasons is there is not a lot of corner cutting. Everybody is on board, and we are all quick to respond.
SI: How do you hire the right people?
DH: The idea of recruiting and hiring the right people comes down to a personal core decision. I can teach you how to use our scheduling software, the verbiage for answering phones, our secrets of service and our standards. If you can't look me in the eye during our interview, I can't teach you that. If you can't smile, I can't teach you that. If you aren't looking like you are engaged in the process, you probably won't engage with our guests. We can't teach you the technical aspects, but we can't teach you the human parts of the process.
SI: How do you approach continuing education?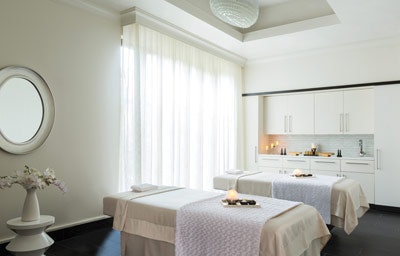 DH: If you are bettering yourself to better the experience of your guests, we will do some tuition share. We will at the very least afford you the time. If we have the opportunity to bring it in house, we will. We were just training our team on maternity massage. Although it is not required, I preferred that everyone was certified.
SI: How do you market the spa?
DH: I am lucky that I have a captive audience sleeping upstairs. We market to our guests via reader boards. We create promotions around time of year, seasonality and special events. For example, we get a lot of marathon/half-marathon weekends. You are limited only by your imagination. It can be a special treatment, interesting ingredient, exclusive product or anything that resonates with people in the building or the community. Our guests are a captive audience and want to experience what we offer. We want to grow our devote following of the locals. I spend a lot of time touting the talent of my team. We source the best lines and make them exclusive to us, so you can't find the same services elsewhere. We do all of this stuff to position the physical components of what we do, but without the finest team, none of it works. We take that philosophy and sing that to the locals. There are infinite ways to reach out, and we explore all of them.
SI: How do you choose lines?
DH: The first step is I like to increase/maintain/develop my breadth of knowledge. I am constantly trying to sponge up everything that I can find: What is new, what is going on and what everyone else is doing. When I came to Orlando, I went to all of my competitors to see what they are doing. I don't want to pick something up that is over-saturated. I respect what my competitors are doing, and I hope they do the same. I want them to have what is special to them, and I want us to have what is special to us. Efficacy is there, but you want to be able to tell your story. I put all these pieces in a pot and cook it up. I carry lines that have worked very well for me, that I believe in. Sometimes you dip your toe in the water and pick up a treatment. You have to evaluate efficacy and chemistry, but you also have to evaluate if it looks nice on the shelf.
SI: It seems you have opened up many spas [Aqua Day Spa, The Spa at Four Seasons Los Angeles at Beverly Hills, The Spa at Wentworth, The Spa at Four Seasons Hotel Silicon Valley, the Spa at the Four Seasons Resort Orlando]. What do you enjoy about creating a spa?
DH: You hit the ground with a blank canvas. You have re-bars sticking out of a mud puddle, no staff and no guests, and you have to imagine what to do. You get to develop a the heart and soul of a property.
SI: How do you create treatments?
DH: I entered everything with my own likes and dislikes and an incredibly open mind. You know you need your classics. I get a lot of feedback from my team; I get a lot of feedback from my guests. It doesn't live in a vacuum. I'm not big on kitschy, gimmicky treatments. I think, is it really doing anything aside from smelling good? I always think about the end goal. I experience all treatments and have my staff test it. I try to be imaginative. I try to backpedal every once in awhile. I always want to try everything first. I want to understand everything that happens and follow it where it leads.
SI: If you could give yourself a piece of advice early in your career, what would it be?
DH: March to the beat of your own drum. Make yourself happy. If you don't like working in a spa or working with people, do something different. If you don't like the way something is working, change it. Don't be afraid to be different. Your guests will appreciate that, because it is genuine service. Intention comes with sincerity and passion, and that resonates with the client.