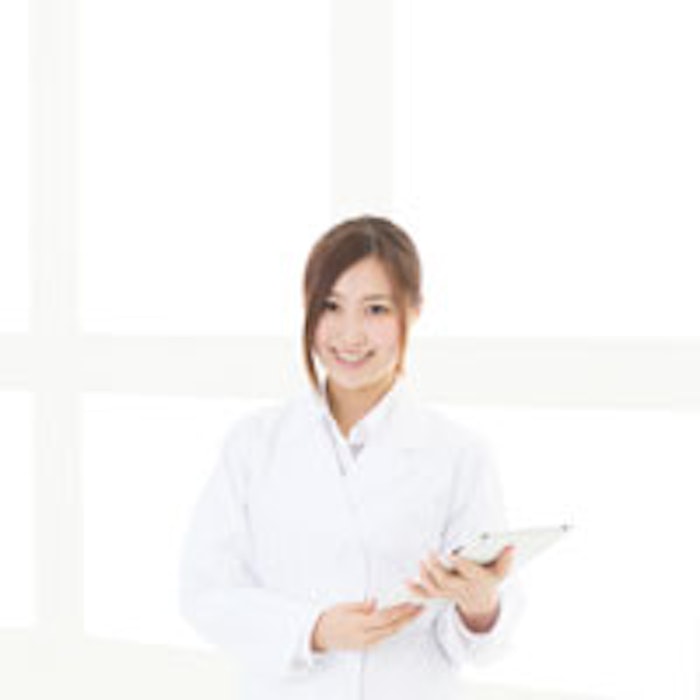 Editor's note: Medical spa professionals are advised to read, "Physician Supervision—Keeping the 'Medical' in Medical Spas," for information on the legality of virtual consultations in a medical setting.
Skin care professionals are in the business of helping clients achieve and maintain healthy, beautiful skin. This is traditionally accomplished in a quiet, zen-like treatment room. Soft lighting and relaxing music are an amazing way to spend your day at work, but it doesn't have to be the only way you create abundance in your beauty business.
The growth of electronic communication provides a convenient and lucrative way for clients and estheticians to interact on a global level. Technology now allows you to build your brand by delivering helpful skin care advice outside the treatment room. This is a great way to supplement your income and create new opportunities for increased profits.
Laura Cooksey of Face Reality Acne Clinic knows clients can benefit from these online meetings, "Although we get better results when we can actually see and treat our clients in person, [research shows] we have a 90% success rate with long-distance clients that comply with our recommendations."
For Marc Mani, MD, a Beverly Hills plastic surgeon, virtual consultations are essential, especially for his practice in Dubai.
"It is no substitute for an in-person meeting, but far better than a phone consultation," says Mani, who started meeting with clients via video chat five years ago. "An initial consultation allows you to assess a client's skin needs, while follow up consultations allow you to track their progress."
He believes these meetings offer a huge advantage for building a connection with customers, retaining clients and increasing booking potential.
What is a virtual consultation?
A virtual consultation is a digital experience where an esthetician creates a skin care protocol for a client using a Web platform, or offering a phone question and answer discussion. This type of business has been around since telephones were invented, but professionals can now offer virtual skin care in a very practical way, as some Internet platforms allow users to actually see and access the client's skin while conducting a question and answer dialogue.
Sweeping across professional industries, such as medicine, plastic surgery, chiropractic, interior design, and industrial technology, many practitioners are taking advantage of this unique opportunity to help others who are interested in an expert opinion from the comfort of their own home.
This new technology is perfect for skin care practitioners, too. The opportunity to expand your business might be right under your nose. In fact, some skin care professionals are already doing virtual consultations without realizing it. Following are a few scenarios that fall under the category of virtual consultations.
Answering skin care questions via Facebook.
Advising friends and family members via phone calls.
Keeping in touch with clients after they have moved too far away to come in for regular visits.
After reflecting on the following situations, I realized I was leaving thousands of dollars on the table by not offering virtual consultations.
My best friend from high school paid me a visit after 25 years of not seeing each other. The very first night she was at my house she brought a huge container with tons of random skin care products and dumped it on my kitchen table—yes, she packed this in her suitcase and flew it across the country. She said to me defeatedly, "Please help me, none of this works."
A gal in my networking group is the leader of a running club. She called me one night and told me that her entire running group was suffering from dry, chapped skin—she wanted to know what advice I could offer. This one phone call resulted in hosting a skin care podcast with 20,000 runners tuned in. I was prepared and directed these women to my virtual consulting website.
These two examples alone have brought thousands of extra dollars into my skin care practice. I not only give virtual advice, but now I am regularly shipping retail products to these virtual clients. This is a result of building a trustworthy connection with my ideal client.
How to get started
Here are 10 tips skin care professionals can use to begin offering virtual consultations.
Create a Skype or Google Hangouts account with a name associated with your business.
Set up a payment request system. You can use PayPal or an online scheduling program. (Note: Have clients prepay for services, as it holds them accountable.)
Map out your virtual consultation offer. Don't be afraid to rely on writers in your network for help.

Create a document with a list of problems your ideal client struggles with, such as: acne, wrinkles and feeling overwhelmed with retail product choices.
Make an outline of solutions you offer—think about how you speak to clients in your treatment room.

Create a pricing structure and time frame. I recommend pricing that is comparable to one of your most popular facials, ranging $55–150. I also suggest a time frame of 45 minutes to one hour. You can also offer the option of crediting the amount paid for consultation to future product purchases with you.
Organize the information you create and send it to a graphic designer to create your webpage. Find someone who is doing this successfully and model—not copy—after their system.
Add the virtual consultation service to your treatment brochure and to your online scheduling system.
Find three blogs, three podcasts and a few radio shows that have your ideal clients as followers. Send them a letter offering your expertise and explaining how you believe their audience can benefit from your knowledge.
Create a retail product bundle. Offer free shipping on the appropriate cleanser, moisturizer and one serum. This is part of creating a solution for their problem and it is how you can continue to increase your income by sharing your knowledge. Don't forget your fortune is in your follow-up and be sure to check on these clients every three to four months.
Create an online shipping account at www.usps.com, and order priority padded envelopes and small priority boxes. The account and boxes are free and great to have on hand. In my experience, 99% of these consultations result in product sales.
Don't be shy. You will need to put yourself out there to add this type of service to your business. Remember, you can't be the best kept secret and be booked solid.
Marketing your new product
Let's talk about how to take virtual consulting to the next level and how to start charging for your time, effort and knowledge. This is where you will figure out how to get your message out to potential clients. Effective marketing is absolutely a must.
The first step is to map out your sales plan to help you clearly communicate your marketing message to potential clients that are ready to listen.
Ask yourself the following three important questions.
1. Who are my prospects? Make a list of ideal clients that may be interested in this type of offering. When creating this list, figure out where you shine the brightest. Is it treating acne, retail product suggestions, anti-aging advice? Now think about ways to reach this type of client on a more expansive level.
Create a blog, run a targeted social media advertisement and create online videos surrounding your offerings. Offer to be a guest speaker on a podcast or a radio show that targets your ideal client. Get your message out in front of potential clients.
2. How can I gather my prospects' information? Turn a prospect into a lead by capturing their contact information. When you guest speak or blog, you must have a place for interested potential clients to share their name, phone number and e-mail address with you.
Start by creating an opt-in box on your blog or website, requesting permission to reach out to them in the future. A web designer can easily add this for you. When a new person signs up, send them an e-mail offering a free 10-minute "get acquainted" call.
3. How do I market my product? This is where you turn your lead into a client by providing an excellent product or service. You will need to market your new virtual consultation service by creating relationships with your potential clients and your leads.
Create a weekly e-newsletter offering a few simple tips to solve skin care problems or give retail home care advice. Add a Virtual Consulting page to your existing website, and direct your blog and newsletter readers there to find out the details of your offerings.
People purchase from those that they know, like and trust—and this step creates this type of relationship between you and a client. This is where your opt-in box and link to your virtual consulting web page will help you capture audience members and turn them into clients.
Take advantage of the technological advances that so many other industries are finding success with. With a little extra work, offering virtual consultations presents the opportunity to vastly broaden your clientele and revenue—and ultimately, your business.


Lori Crete, founder and president of The Spa 10 and The Esthetician Mentor, is a licensed esthetician and spa owner with 12 years of experience in the field of esthetics. She is the author of The Six-Figure Esthetician System, and is also a business coach and mentor, and can be reached at lori@theestheticianmentor.com.