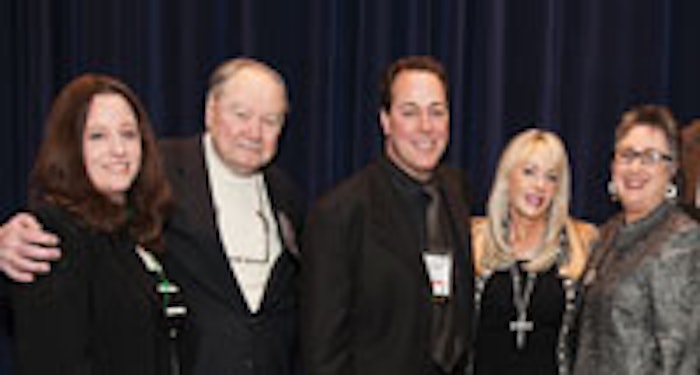 When was the last time you were inspired? I've had an inspirational month! What a privilege it was to share the celebration of Skin Inc.'s 25-year anniversary with approximately 400 skin care professionals during our opening session at Face & Body Midwest in Chicago in March! It was during our opening panel that highlighted industry legends, including Rebecca James Gadberry, Peter T. Pugliese, MD, Christine Heathman and Mark Lees, PhD, that the importance of staying inspired and motivated in order to succeed in the future of professional skin care was emphasized.
So, what does "staying inspired and motivated" involve? Inspiration can come from many different places. Along with industry inspiration, I personally have been energized by the newly elected Pope Francis and his focus on simplicity, goodness and humility. Politics and religious preferences aside, the more people focus on basic kindness and goodness, the better the world will become.
Because you work with clients who trust you to inspire and motivate them, it is so important for you to be a captive audience for their needs and to ensure that your energy is positive and hopeful; otherwise, you will be giving them nothing more than a facial. If they can feel your positive emotions, both through your touch and through personal interaction, their experience will be elevated and they will be more likely to return to you for treatments and trust you when you recommend retail products.
Simply tip-toeing out of your comfort zone can be the first step to becoming inspired. Talk to people in the industry; attend trade shows and industry events; network with other small business owners; focus on being optimistic and seek out information that supports positive thinking. Become inspired and then inspire others! You are in a position to touch people's lives in a very powerful way. Become inspired to make a difference ... one client at a time.
The Skin Inc. Silver Anniversary Giveaway
Skin Inc.'s 25-year anniversary celebration continues this month with a chance to win Master Aesthetic Elite Vitamin C Serum from GlyMed Plus, a trusted partner for today's astute skin care professionals and consumers seeking amazing results, with a complete range of professional-only products extensively researched and using technologically advanced ingredients to provide excellent results for maximum client satisfaction. Simply log on to www.SkinInc.com/contest and fill out the form ... 25 lucky entrants will win!
Until next time,


Cathy Christensen
Editor
cchristensen@allured.com