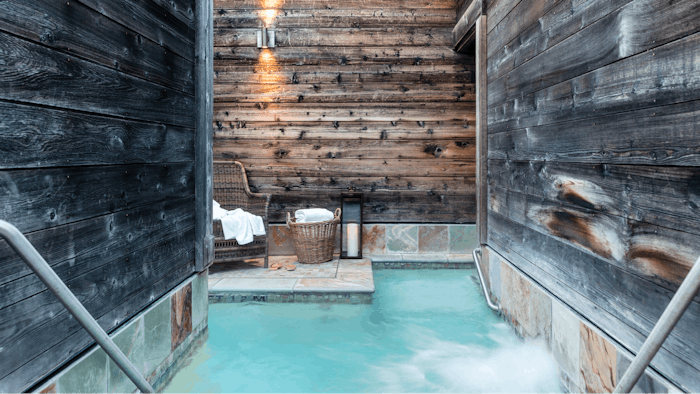 Photo courtesy of Alila Ventana Big Sur
With the recent passing of World Mental Health Day on Oct. 10, and the upcoming National Stress Awareness Day on Nov. 2, 2022 now's the perfect time to think about how your spa can support guests on an emotional level. Check out how these destinations around the world deliver innovative programming that focuses on mental well-being. 
1. Royal Palms Resort and Spa
The Royal Palms Resort and Spa in Phoenix, Arizona, offers an array of wellness treatments at Alvadora Spa, in addition to Ying & Yang Yoga and Yoga Nidra classes that promote exercise and alignment between the mind and body. 
2. Alila Ventana Big Sur
Alila Ventana Big Sur in California is home to the Spa Alila, where guests can experience luxurious reflexology and unique body treatments. Its Foraging Program allows guests to explore the property's wild and cultivated land, and create a salve with handpicked herbs. Those partaking in the Cosmos Program can enjoy celestial-infused yoga. 
3. Zoëtry Paraiso de la Bonita Riviera Maya
Located in Mexico, Zoëtry Paraiso de la Bonita is an intimate and peaceful island escape. The resort offers well-being experiences such as a traditional Temazcal ceremony and a thalassotherapy spa. 
4. Hyatt Regency Chesapeake Bay Resort, Spa and Marina
At Hyatt Regency Chesapeake Bay Golf Resort, Spa and Marina in Maryland, Sago Spa & Salon features soothing treatment rooms, steam and sauna rooms and more. The property is also home to an outdoor infinity pool and a Yoga Aways program that helps guest prioritize their well-being during their stay.
5. 7Pines Resort Sardinia 
7Pines Resort Sardinia is a beachfront resort that provides guests with comfort and a tranquil atmosphere. Pure Seven Spa, expected to open in 2023, will offer guests the opportunity to renew their physical and mental well-being through treatments and and indoor/outdoor areas for specialized relaxation.