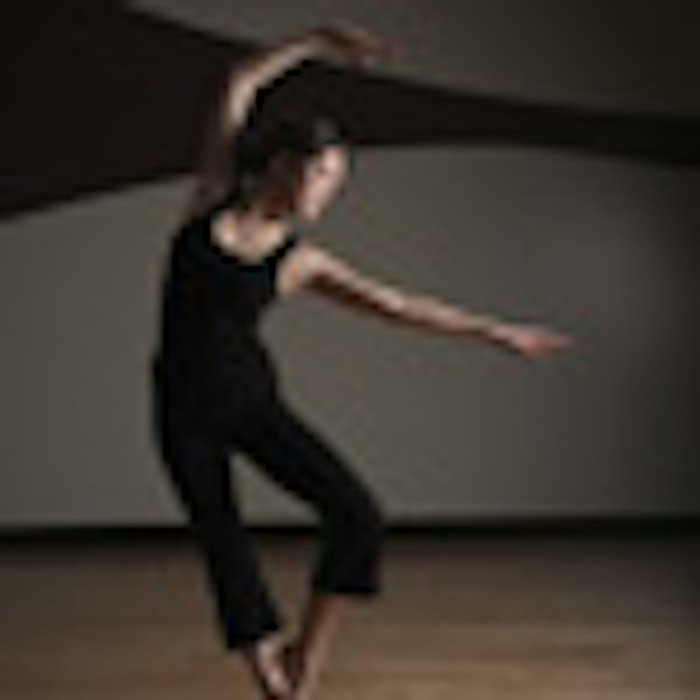 NOTE: Only on SkinInc.com: Exclusive spa-focused commentary by Melisse Gelula, co-founder of Well+Good, follows this news item explaining which of these trends can be translated into your spa in order to meet your clients' fitness needs and open up a new revenue stream.
Editor's note: Well+Good unveils its list of the top 10 wellness trends for New York City for 2011. Even if your spa isn't located in New York, these trends will be coming to a town near you ... should you be the first one to offer them?
For its second annual trends report, Well+Good didn't wait for epiphanies during savasana or consult our neighborhood psychic. It waded through the hundreds of interviews conducted in 2010 with New York City's wellness experts and cognescenti, and evaluated what was fad and what was entering New York City's wellness zeitgeist.
That's tough to do in a city with a constant barrage of the new, where there are more practicing yogis than residents of Rhode Island; where coconut water is downed like, well, water; and where boutique fitness classes can command $35 a pop. Here are the 10 New York City wellness trends that you'll see take off in 2011.
1. Barre obsession
White-hot barre workouts continue to multiply. Established NYC brands CoreFusion and Physique 57 have been joined by the Bar Method, the Nalini Method, Yoga- Works BarWorks, and, soon, an outpost of barre3. Gyms are jumping on board by adding barre classes to their schedules. We predict an all out barre brawl.
2. Vegan vogue and gluten-free for all
New Yorkers are going gluten-free and vegan in greater numbers—either because of food allergies, animal rights, or a general desire for healthier eating habits. As a result, in grocery stores vegan and gluten-free offerings are becoming more plentiful, growing from a dusty shelf to an active aisle. Well+Good predicts an explosion of gourmet offerings catering to the health-conscious New Yorkers embracing these formerly fringe diets.
3. Healing workouts
The same fitness instructors who want you to feel the burn now want to help your body—and mind—heal. Look for therapeutic workouts, like Equinox's "IntenSati," which uses personal affirmations, and "Thread," where core work and body-awareness techniques "unlock muscular inhibition." Also on the horizon: a fascination with supportive aerial yoga and fitness-meets-life-coaching workshops.
4. Small-batch beauty
New Yorkers love artisanal foods, and, increasingly, beauty products that are carefully made in small batches. Amanda Walker blends A Perfume Organic by hand; batches of Hope Gillerman's new HGO Lab preservative-free skin care line will be made every six weeks for freshness; and for quality control, Tata Harper grows many of the ingredients for her eponymous line at her Vermont farm.
5. The nontoxic New York spa
Because of a growing demand for "3-free" nail polish, paraben-free skin care, and hair straightening sans formaldehyde, NYC spas are dedicating more of their menus to nontoxic treatments. Expect every spa worth its bath salts to include natural beauty services. Leading the way are The Mandarin Oriental Spa with Amala, the Carlyle Sense Spa's Red Flower services, and Exhale's Kahina Giving Beauty treatments—a serious sign of progress.
6. Celebrity specialists make supplements
It used to be that fitness trainers and holistic doctors sent their clients to the Whole Foods vitamin aisle for supplements to support their health. Now New York City wellness experts, like celebrity fitness trainer David Kirsch and integrative health guru Frank Lipman, MD (Gwyneth Paltrow's doctor), are rolling out their own branded nutritional supplements aimed at fixing what ails us.
7. Fusion yoga
Vigorous vinyasa is currently the city's most popular style of yoga. And for some New York City yoga teachers, it's becoming a platform for layering on practices like Capoeira (a Brazilian martial art) and breakdancing. Carlos Rodriguez, who created Caponyasa, and Anya Porter, founder of Breakti, are just two examples of this innovative new school of yoga.
8. Juice couture
This year's juice-cleanse mania created a thirst for premium juices that has nothing to do with fasting. With ABC Elixir Bar, Jean-Georges Vongerichten proved that a juice joint can be upmarket. One Lucky Duck, Juice Generation and newcomer Liquid Pump are making quality cold-pressed drinks widely available, while stalwart Organic Avenue plans to open more outposts in 2011.
9. A call to arms
Toned arms are the must-have muscle group, thanks to Michelle Obama and Madonna. Try to find a group fitness class that doesn't seriously salute the guns—spinning classes include a 10-minute arm sequence; barre classes make sure your arms get as jacked as your core. Fitness fashion is changing as a result: arm-baring tanks have completely replaced old school t-shirts.
10. The new New York mom
Moms-to-be can expect seriously upgraded wellness options. Every yogini can now choose from a wide selection of prenatal classes—from gentle to serious Vinyasa—as well as designer maternity apparel to practice in. Prenatal spa menus expand at New York City spas, from SoHo Sanctuary to the Peninsula, thanks to greater demand and greater therapist expertise.
Exclusive spa-focused commentary by Melisse Gelula, co-founder of Well+Good
"Smaller spas with a room for fitness can work with the bar trend. A bar class uses a ballet bar, but it's not ballet. Clients might do a few poses that look like ballet, but the goal is to work muscle groups in isolation to point of exhaustion. Then you use the bar to elongate those muscles, which can result in a dancer's body with long muscles instead of bulky muscles.
"With the bar method, clients are using their own body weight for the resistance. Most studios in New York accommodate 20 people at a time anyway, so a spa doesn't have to have a large fitness room. You will need something sturdy for people to hold on to. Also, spa owners need to be mindful that they can't create their own barre class. There's a training process, and there are lots of great bar brands that are based throughout the country. It would be easy to bring in someone who has been trained. Some of them are based out of San Francisco, such as Barre 3. Tap into an expert and brings them in. Every bar type is a bit different, so it's up to the spa to find one that fits their philosophy and use that expert.
"This is a trend that we are seeing with women more than men; only about 15% men. Way more than yoga, the bar method caters to older women who are 40–60 because there's a rehabilitative aspect to it. It's low impact and strengthening without doing weight-bearing work. It's not like using fitness equipment. It appeals to the younger woman who are running around in $100 yoga pants, as well as the ladies who lunch set, those who have had hip or knee surgery, and women who may have had to stop running and need something else.
Here's a link to Well+Good's Bar Method video, which features the latest barre studio to open in NYC.
"The healing workouts are easy to incorporate into spas, as well. The MELT Method is the equivalent to rolling around on a tennis ball and has a great retail product component to help tie in retail sales, as well. After the class, encourage clients to continue The Melt Method at home; it includes a combination of soft balls and foam rollers. They help clients traction out tight muscles. Spas could offer this healing workout and sell the Melt Method props. That healing workout would be pretty easy to incorporate, and spas would need about as much room as a yoga mat would take. I could see six people doing this in a small room. I've done workouts in the couples suites when they've moved the furniture!
"The small batch beauty trend is super easy to include in spas as well. Spas should consider sourcing handmade beauty products to really stand out from the competition and offer small remedies. That's a really forward-thinking thing for spas to do. There's something special about spas that offer handmade products."
Melisse Gelula
Co-founder, Well+Good