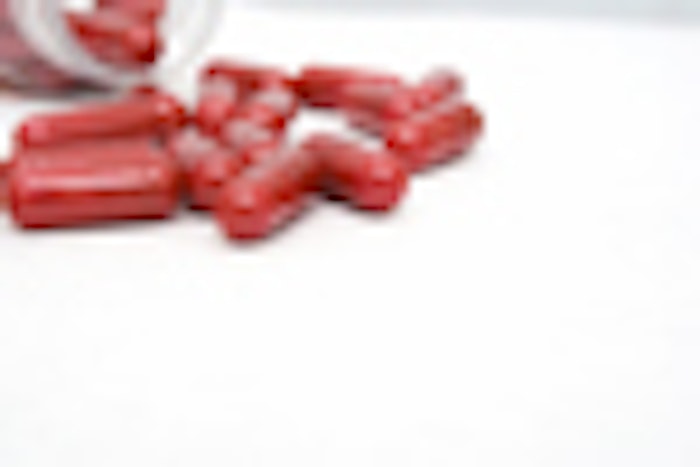 Many spa clients use supplements to enhance inner and outer health. Make sure to advise them against the supplements named in this report, but more importantly, to ask their physicians before adding any supplements to their existing approved regimen.
Compiled by Consumer Reports, the report singles out 12 dietary supplement ingredients termed the ''dirty dozen." "The dozen we call out in this report are by no means the only dangerous ingredients," Nancy Metcalf, senior program editor at Consumer Reports, tells WebMD. "They are the ones we chose to highlight."
A spokesperson for the supplement industry calls the report ''a little bit sensationalized."
Dangers of dietary supplements: A closer look
Researchers from Consumer Reports worked with experts from the Natural Medicines Comprehensive Database, an independent research group, first identifying from a database of nearly 1,100 ingredients a group of about 25 ingredients that had been linked to serious problems either by research studies or case reports.
Next, they whittled down the list to the 12, evaluating adverse events as well as how available the ingredients were and how aggressively the products containing them are promoted, Metcalf says. ''It's to a certain extent a subjective thing," she says of the process. She and her colleagues combed medical literature and other data to arrive at the list of 12 that Consumer Reports advises people to avoid.
On the list are these ingredients, their uses and what evidence Consumer Reports has they may lead to problems:
Aconite, used for joint pain, wounds, gout and inflammation, but linked with nausea, vomiting, heart rhythm disorders, respiratory system paralysis and death.
Bitter orange, used for weight loss, allergies and nasal congestion, but linked with fainting, heart rhythm disorder, heart attack, stroke and death.
Chaparral, used for weight loss, colds, infections, inflammation, cancer and detoxification, but linked to kidney and liver problems.
Colloidal silver, used for fungal and other infections, Lyme disease, rosacea, psoriasis, food poisoning, chronic fatigue syndrome and HIV/AIDS, but linked to bluish skin color, mucous membrane discoloration, neurological problems and kidney damage.
Coltsfoot, used for cough, sore throat, laryngitis, bronchitis and asthma, but linked to cancer and liver damage.
Comfrey, used for cough, heavy menstrual periods, chest pain, and cancer, but linked to liver damage and cancer.
Country mallow, used for allergies, asthma, weight loss, bronchitis and nasal congestion, but linked to heart attack and arrhythmia, stroke, and death.
Germanium, used for pain, infections, glaucoma, liver problems, arthritis, osteoporosis, heart disease, HIV/AIDS and cancer, but linked to kidney damage and death.
Greater celandine, used for upset stomach, irritable bowel syndrome, liver disorders, detoxification and cancer, but linked to liver damage.
Kava, used for anxiety (and is possibly effective, according to Consumer Reports), but linked to liver damage.
Lobelia, used for coughs, bronchitis, asthma, smoking cessation, but linked to toxicity, with overdose linked with fast heartbeat, very low blood pressure, coma, and possible death.
Yohimbe, used as an aphrodisiac, for chest pain or diabetic complications, depression and erectile dysfunction (and possibly effective, according to Consumer Reports), but linked to high blood pressure and rapid heart rate at usual doses and at high doses linked to severe low blood pressure, heart problems and death.
The possible problems listed for each are based on either case reports or clinical research, Metcalf tells WebMD. The report updates a previous investigation on supplements done by Consumer Reports, Metcalf says. The publication thought it important to update the information, she says, as ''half the adult population takes some supplement."
In 2009, more than $26 billion was spent in the United States on supplements, according to the Nutrition BusinessJournal, a trade publication. In the past five years, supplement sales have increased by nearly 6% a year, according to Carla Ooyen, a spokeswoman for the publication.
Despite the popularity of supplements, Metcalf says, "You need to be extremely careful about buying nutritional supplements, because there are several different ways they can be harmful."
Some supplements, she says, include ingredients that can be ''inherently harmful" and lack proof of effectiveness.
In other cases, manufacturer error may lead to excess amounts of ingredients in products. That was the case for a Tennessee man who took a supplement and experienced diarrhea, joint pain, hair loss, lung problems, and had fingernails and toenails fall off. In his case, detailed in the report, an inspection of the supplement maker's facilities found the samples had more than 200 times the labeled amount of selenium and up to 17 times the recommended intake of chromium, according to the report, citing U.S. Food and Drug Administration (FDA) information.
Dietary supplements are regulated under the Dietary Supplement and Health Education Act of 1994. Under an amendment effective in 2007, manufacturers are now required to report serious adverse events.
But Metcalf and others think the FDA needs more regulatory power. ''The FDA should be given more power to yank these things form the market [when found ineffective]," Metcalf says.
Dietary supplements: Industry views
The report is termed ''a little bit sensationalized" by Andrew Shao, PhD, a spokesman for the Council for Responsible Nutrition, a trade group.
"Any time you pick adverse experiences from a handful of individuals, you know it is being sensationalized," he says. "It doesn't represent the totality of the evidence."
"Some of these ingredients [in the report] have been flagged by the FDA years ago," Shao says. But he also acknowledges that despite this, the ingredients are still readily available.
Like Consumer Reports, he says more enforcement power is needed by the FDA.
Another expert took exception to some parts of the report, saying some of the ingredients Consumer Reports calls dangerous are not when used appropriately. But he agrees with other points. "I agree some should be avoided," says Mark Blumenthal, founder and executive director of the American Botanical Council, a nonprofit research and education organization in Austin, Texas. On his list: coltsfoot, comfrey, and yohimbe.
Consumers should always discuss supplement use with their health care provider, Blumenthal says. His organization favors stronger regulations, including the requirement to report adverse events, he says.
Dietary supplements: How to play it safe
In the report, Consumer Reports also identifies 11 supplements "to consider." On that list: calcium, cranberry, fish oil, glucosamine sulfate, lactase, lactobacillus, psyllium, pygeum, SAMe, St. John's wort, and vitamin D.
For safer supplement use, Metcalf says, consumers can beware of products that have been linked with the most problems -- those for weight loss, sexual enhancement and body-building.
A product that has a "USP Verified" mark means the manufacturer has asked the U.S. Pharmacopeia, a nonprofit standards-setting authority, to verify the quality, purity and potency of its raw ingredients or the finished product.
Consumers can also check out alerts and advisories regarding dietary supplements on the websites of the National Institutes of Health Office of Dietary Supplements and the FDA.
By Kathleen Doheny, WebMD, August 3, 2010