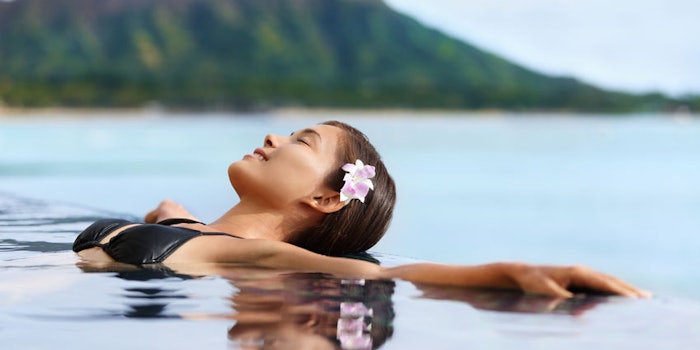 With the most recent 2019 wellness trends being discussed, it begs the question of how you can incorporate wellness into your spa this year. Many spas have already jumped on board with offering new and innovative wellness methods to help their clients truly achieve the "new year, new me" experience. See what spas are doing, and how you can easily incorporate these different wellness methods and start partaking in the $3.7 trillion market.
1. Meal Prepping
Having well-balanced meal options that take the thinking out of eating healthy is a great way to boost your client's wellness potential. This gives them the boost both physically, as you are feeding them healthy food, and mentally, as they don't have to do all the counting and measuring in this case. 
One very popular wellness spa that excels at this would be the Six Senses. More specifically, their Douro Valley facility has put together a physician-designed menu that is now being headed for all resorts, according to Forbes. Brøchner, a Danish brand that runs boutique hotels across Copenhagen, provides organic breakfast to their guest to provide a better sense of well-being, while Element, owned by Marriott, targets environmentally-conscious travelers by providing them with healthy food options in the place of packaged food.
2. Get Swole
One surefire way to guarantee your client's are experiencing more wellness in their traveling experience is to offer them a gym of some sort. With this being fairly easy to do, a lot of hotels and resorts have taken this even a step farther by bringing the workout to their guests.
One such hotel would be EVEN Hotel, which has a total of nine locations in North America. This hotel banks a large portion of their wellness experience on providing fitness opportunities through big gyms and in-room fitness kits, and they are not alone. Kimpton also supplies their rooms with yoga mats, and the Hilton Hotels & Resorts with a new room category called "Five Feet Fitness," which includes 11 pieces of equipment for the guests to be able to use in private. Omni hotel has also jumped on board with the in-room fitness by providing their guests with a fitness kit that includes a kettle bell, mini contour weights, push-up bar, yoga mat and foam roller.
3. It's All in the Mind
A large part of wellness that is only becoming more popular is allowing yourself time to address and assess your mental health. This goes beyond providing healthy meal options and fitness opportunities, and goes deeper into the art of wellness. 
The Ritz-Carlton has jumped on board with this concept by providing holistic health options in their spa as well as their fitness center and food options. They offer mindful classes to their guest like yoga, meditation and Pilates. More specifically, their Tahoe location offers a Mountain Mindfulness Package, Winter Wellness Experience and CBD spa treatments. The Six Senses also partakes in focusing on mental health with their newest property in Bhutan, offering hikes to Buddhist temples and meditation pavilions for time to quietly reflect.
Here are only a couple of ways that wellness can be incorporated into your spa facility. With wellness only growing, this can be an aid in gathering more clients as well as more money.