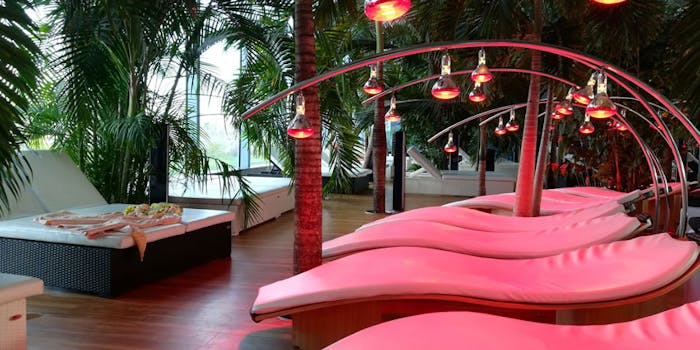 Jayme Bashian, lead medical esthetician and director for Simply Posh Aesthetic Spa, finds that applying infrared-light body wraps has helped her clients obtain slimmer and healthier appearances. 
"Scientists have increasingly demonstrated the effectiveness of light, particularly infrared and near-infrared light, in managing a variety of medical conditions, including aching muscles and joints and aging skin," states Bashian.
The light used in the treatment is non-harmful, and experts believe can cause positive effects in the skin's collagen cells. Due to the heating, the treatment results in sweating out of toxins and fat tissue being liquefied. 
While the reported results of infrared light body wraps are awaiting confirmation by clinical studies, a study published in the 2012 issue of Photonics and Lasers in Medicine found that infrared light radiation, i.e. saunas, heat lamps and other devices, to be safe and effective, while providing other therapeutic benefits.