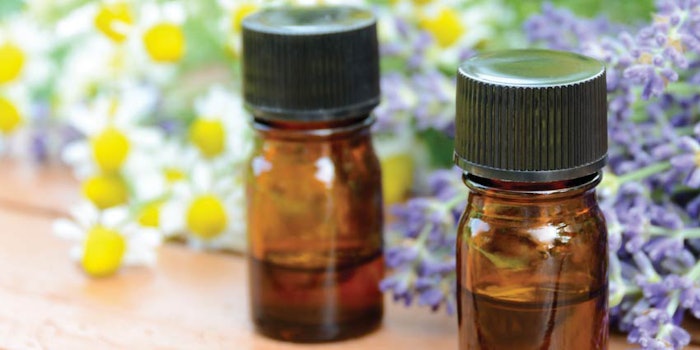 Essential oils and aromatherapy are trending more then ever, with mainstream consumers reading, breathing, ingesting and diffusing oils at record numbers. YouTube has more videos on DIY skin care products using essential oils then any of us have time to watch. Here are #10things you should know about the most commonly discussed oils and how they are being used.
1. Lavender.
Lavender is one of the few oils that compliments most other oils. Add a few drops to the bottom of your feet and enjoy a relaxing sleep or use it for calming, itching boils and burns.
2. Frankincense.
Used for inflammation, pigmentation and warts, the "king of oils" can help enhance the effect of other oils. This antibacterial oil is beneficial for acne as well.
3. Ylang Ylang.
Used to stimulate cell growth and improve elasticity, ylang ylang is also used in Ayurvedic medicine to stimulate the heart chakra.
4. Tea Tree.
Tea tree oil eases physical and emotional stress by purifying the mind and body. It also is antibacterial, helping to heal wounds and regulate sebum in acne prone skin.
5. Geranium.
Used to balance oil production and promote blood circulation, geranium can be added into a moisturizer to soothe dermatitis and eczema.
6. Clary Sage.
In its Latin form Salvia sclarea (clary sage), salvia comes from "salvere" meaning "to save," and sclarea comes from "clarus" meaning "clear."
7. Neroli.
Used for mature aging and sensitive skin, neroli contains a natural chemical called citral that helps regenerate cells as well as preventing/treating stretch marks.
8. Lemongrass.
There are over 50 different species of lemongrass, which can be used to enhance your mood and spirit like other citrus oils. It is found to stimulate and purify.
9. Myrrh. 
It is believed that Egyptians used myrrh to heal chapped skin, rashes and eczema. It is used to restore and revitalize aging skin.
10. Chamomile.
The European market uses chamomile extensively in skin preparations. It is beneficial for sensitive skin and rosacea, but it is also calming for those dealing with shock or grief.
References
www.experience-essential-oils.com
Modern Essentials: Contemporary Guide to the Therapeutic Use of Essential Oils, 7th Edition, Published by Aroma Tools (October 2015)