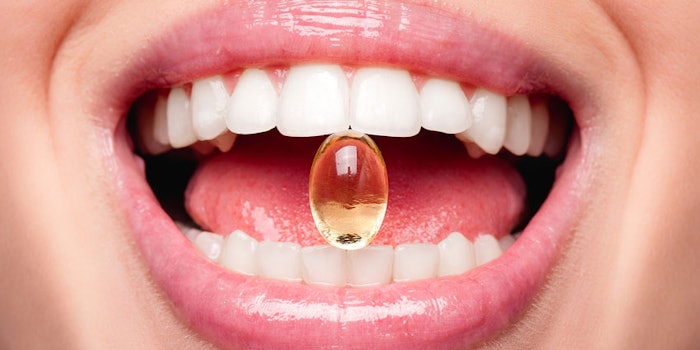 You've probably seen them sitting on the store shelves, or maybe you've read articles written about them. I'm talking about nutricosmetics for skin benefits. Sometimes they're brightly colored pills, and other times, they're in powder form to add to your daily smoothie. Either way, nutricosmetics are becoming a bigger and bigger part of the spa industry, and after checking out all of their benefits for the skin, it's not very hard to see why. 
The Business of Nutricosmetics
So, what exactly are nutricosmetics? According to Insight Medical Publishing, a nutricosmetic is defined as "nutritional supplements which support the function and structure of skin." I personally take, and have been taking, numerous nutricosmetics, you know, before it was fashionable. The beauty business is closing in on being a $532 billion industry. Then, add to that nutricosmetics. "The global nutricosmetics market is projected to reach USD 578.23 billion by 2025."1 
Does it Work?
It seems every skin care company has a supplement that will give you that healthy, glowing skin. Everyone is in on it now, with mostly collagen type nutricosmetics, but do they all work? Do any of them work? If you asked me, I'd say yes, but there are some that say they don't. After looking over numerous journal papers, abstracts and general articles, it shows that preliminary results are promising for collagen supplements with regards to wound healing, skin aging, an increase in elasticity, hydration and dermal collagen density. 
By the time we turn 25, we start losing 1% collagen per year. In time, we break down more collagen than our bodies make, so it's no wonder we want to gobble up these magic pills.  However, they don't have to be just for collagen building. There's an abundance of nutricosmetics designed for other issues. For example, there are nutricosmetics that can help you get your daily allotment of greens, protect your gut health, give you more energy, boost your dopamine, detox your body, change your mood and get longer hair and stronger nails. There's so many I could go on and on.
Safety First
In most cases, water soluble nutricosmetics and supplements will just be excreted out in urine, if yhr body doesn't need it. However, it is still possible to become toxic when consumed in excess. Fat soluble nutricosmetics and supplements may pose a greater risk because the body stores them, mainly in the liver and fatty tissue. You may want clients to consult their physician before consuming this type of supplement.
References