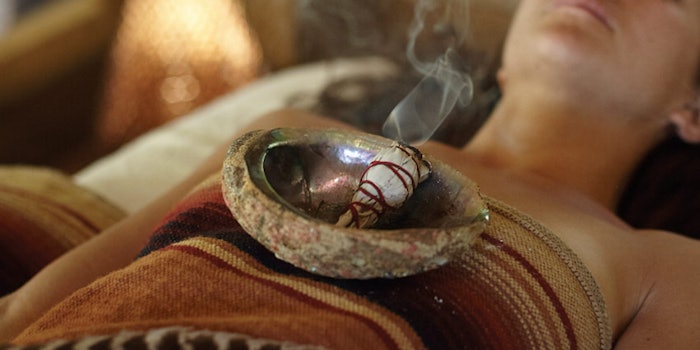 The concept of seasonal treatments can be an abstract one with varied interpretations. For some spas, it could translate to planning treatments around a handful of holidays throughout the year, such as Christmas, Halloween, Mother's Day and Valentine's Day. These treatments may pull inspiration from the scents and ingredients of that particular holiday; perhaps with peppermint body scrubs in winter, pumpkin facials in the autumn and chocolate-themed massages in February.
Other spas may focus on how humans interact with changing seasons and nature. A common link between people and the seasons exists in seasonal affective disorder (SAD), in which a person might experience a kind of depression caused by seasonal changes.1 The limited daylight beginning in the fall and persisting through winter often brings on symptoms of SAD.2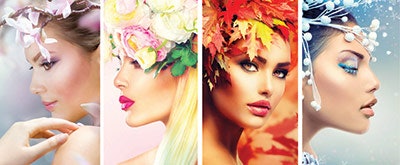 A person's birth season may even impact their temperament and personality, according to a study from European College of Neuropsychopharmacology.3 While at first this might sound an awful lot like astrology or the Chinese zodiac classification system, this particular study was able to determine a link between birth seasons and temperaments—defined as "biologically driven behavioral and emotional trends." Previous studies have also shown a connection between a person's birth season and their risk of developing mood disorders later in life, as assistant professor Xenia Gonda explained: "Biochemical studies have shown that the season in which you are born has an influence on certain monoamine neurotransmitters, such as dopamine and serotonin, which is detectable even in adult life."3
It's not likely feasible for a spa to build seasonal treatments based on each client's birth month, but instead, this research represents the relationship between your clients and the seasons in a broader sense. Tapping into this phenomenon may offer spas opportunities that a holiday-based seasonal treatment menu does not. It also may enable a spa to reach a wider client base, as focusing on a particular holiday, such as Christmas, might automatically turn off a potential client who doesn't celebrate it.
Simon Marxer, group director of Miraval Spas, explains that Miraval aims to be conscious about serving all guests; therefore, they would be "more likely to create a service based on eliminating stress over the holiday season than [they] would to develop something that might be 'Christmas' themed." Miraval's intention is to allow their guests to "experience and discover the opportunity for well-being, and maintaining that connection to wellness throughout the year," adds Marxer.
Be One with Nature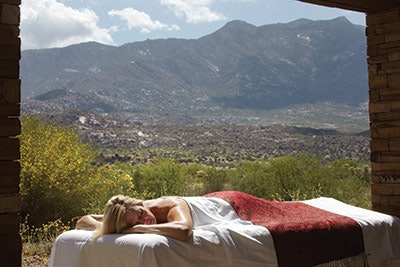 Marxer says that Miraval's "philosophy around developing seasonal treatments certainly addresses common seasonal ailments such as dry skin, allergies and a healthy balance of body, mind and spirit," but that they "also look at opportunities to be present and celebrate the wonderful elements that occur naturally during different times of the year to enhance our connection to nature." Part of the hope for seasonal treatments at Miraval is that they "bring awareness to the abundance and healthful benefits of seasonal botanicals," notes Marxer.
However, while Miraval incorporates seasonal ingredients, "guests are looking for an authentic treatment that incorporates seasonal elements into a beneficial and meaningful experience," Marxer points out. "Therefore our goal is not to incorporate the ingredient of the moment or develop a trendy menu item, but to forge an authentic connection with nature by incorporating seasonal ingredients. We believe that nature can nurture."
Miraval Austin has its own farm at their resort property, which allows the spa to incorporate local botanicals into their seasonal treatments. "Our farm team works closely with our spa team to plant and harvest specific plants, herbs and botanicals, which can feature local Austin ingredients and plants that grow best in the Austin environment and also have healthful benefits," says Marxer. It takes time, effort and creativity, he adds,
The Five Element Theory
Dawn Page, spa director of The Spa at Cliff House in Neddick, Maine, explains how she reached a point where she wanted to expand beyond the holiday-centric seasonal treatment menu. The spa's seasonal treatment menu was born from Page's resistance to pumpkin body wraps at harvest time and peppermint candy cane pedicures at Christmas time. It's not that she hasn't indulged in chocolate and champagne manicures many times throughout her life, she says, but she asked, "What can we do that's different?"
Page and her team began brainstorming and eventually drew inspiration from the Five Element theory, a part of traditional Chinese medicine. The theory groups all natural occurrences into five categories—wood, fire, earth, metal and water—to show the interconnectedness of everything natural. The Five Element theory asserts that the five elements "represents a relationship that acts as a restraining energy or force, making sure that things do not grow too quickly or slowly, neither too strong nor too weak," according to the Traditional Chinese Medicine World Foundation.4
The Spa at Cliff House Seasonal Experience treatment description (see The Spa at Cliff House Seasonal Experience) states, "These elements are constantly undergoing dynamic change in nature, which we are integrally part of. When our seasons change, so do our physical, emotional and mental needs for wellness. Our physical energy pathways are influenced by the seasons as well, so our approach is a rhythmic plan to help bodies stay strong, healthy and connected to nature."
The seasons tie closely into the Five Element theory. Seasons occur because Earth's axis is at a tilt, "The planet rotates around an (invisible) axis. At different times during the year, the northern or southern axis is closer to the sun. During these times, the hemisphere tipped toward the star experiences summer, while the hemisphere tilted away from the sun experiences winter, according to the National Oceanic and Atmospheric Administration," wrote Nola Taylor Redd in a Live Science article.5
The changing of the seasons is marked by the summer and winter solstices, the dates of which are dependent on time zones, as well as whether seasons are being measured by astronomical or meteorological measures. Astronomically, summer solstice is the longest day of the year whereas the winter solstice is the shortest day of the year—these both "occur when Earth's axis is either closest or farthest from the sun."5 Meteorologically, the seasons are defined by significant changes in weather, "fitting the seasons to the three months that best usher them in," wrote Taylor Redd.5
A Seasonal Experience
While much of the world subscribes to four seasons, traditional Chinese medicine believes each of the five elements corresponds to five seasons:
Fire to summer,
Earth to late summer,
Metal to autumn,
Water to winter, and
Wood to spring.6
"One of the themes in the Five Element theory is it is seasonal and there are particular meridians in the body that connect with that season," notes Page. The focus of meridian theory is on 'qi,' which means 'life energy.' There are 670 meridian points on the body, which are all positioned along 20 major pathways.7
The Seasonal Experience at The Spa at Cliff House offers clients a Himalayan salt stone massage, which incorporates different elements dependent on the season, including an adjustment of massage oils, customized energetic techniques and suggestions for clients to take home with them and utilize throughout the remainder of the season. Seasonal services are always available in either 50- or 80-minute appointments.
The description for the autumn treatment is as follows, "The Autumnal Equinox starts the season of harvest and gathering of nature's gifts before winter rest. Autumn is a preparation season, a time to look inward and toward the root of our being. Metal is the element associated with this season that represents the iron ore deep within the earth and is significant to looking within ourselves. To help you transition through this season, we incorporate memorizing deep tones of a Tibetan bowl to bring inward peace and promote clarity."
Along with the treatment itself, clients are given a thoughtfully designed information card to take home with them—a different one has been created for each season.
The cards include information on:
Keys for balance;
Beneficial foods and drink;
Recommended exercise; and
Recommended products.
"All too often you go into a spa, and the relaxation that you experience leaves when you leave the spa—it stays at the spa. It's in the moment and then you jump back into your life," says Page. The cards are a way for the spa to stay with clients for a longer period of time and they have an added bonus of being a way to suggest retail after the treatment is done.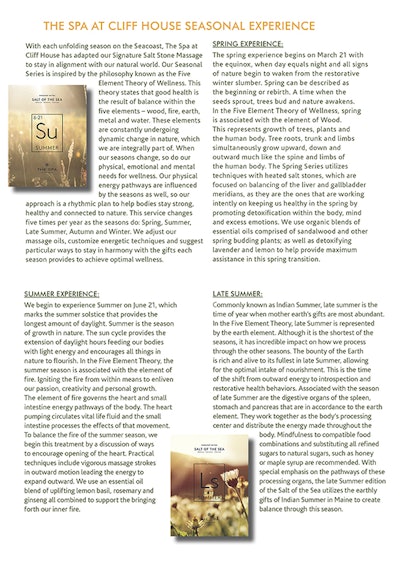 Introducing Seasonal Treatments to Clients
When creating seasonal treatments, Marxer recommends that spas "keep the intention focused on the benefits of the service and the well-being aspects of the seasonal treatments being developed."
Seasons are a longer window of time than a holiday, suggests Page, adding that this window provides an extended timeline for clients to experience the treatments. "I think it needs to stick around a little longer so that people can recognize it and enjoy the season," she says.
A focus on wellness for the client makes for a more personal experience, suggests Marxer, "With a more personal and nurturing experience, your guests are more likely to build an emotional connection with your spa, brand and associate. It is that connection that brings them back to you, time and again, and we all need to be nurtured no matter what season we find ourselves in."
References