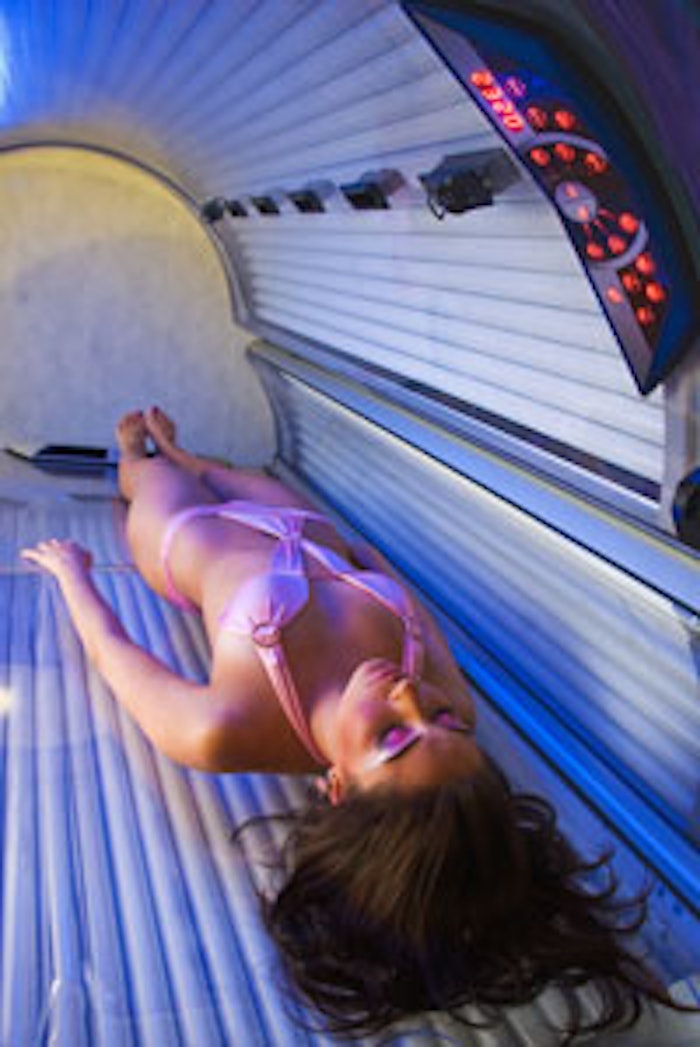 Delaware Gov. Jack Markell signed into law a bill that protects minors from the dangers of indoor tanning. Delaware joins Vermont, California, Hawaii, Illinois, Louisiana, Minnesota, Oregon, Nevada, Texas and Washington by passing legislation that prohibits minors under the age of 18 from indoor tanning. The law will go into effect on January 1, 2015.
"Delaware's commitment to the fight against skin cancer, including melanoma, the deadliest form of skin cancer, is commendable," said board-certified dermatologist Brett M. Coldiron, MD, FAAD, president of the American Academy of Dermatology Association (AADA). "Melanoma is the second most common form of cancer for adolescents and young adults 15 to 29 years old. However, 2.3 million teens still tan indoors in the United States annually. The state's willingness to strengthen their existing regulations exemplifies a true commitment to protecting the public from the dangers of indoor tanning."
This announcement comes shortly after the U.S. Food and Drug Administration finalized stricter regulations on indoor tanning beds, and recommended against the use of tanning beds by minors under the age of 18.
Support for the ban was provided by the AADA, American Cancer Society—Cancer Action Network, AIM at Melanoma, American Society for Dermatologic Surgery Association, Delaware Academy of Dermatology, Medical Society of Delaware, Moving for Melanoma, and the Nemours/Alfred I. duPont Hospital for Children.
Studies have shown that the risk for developing melanoma increases by 59% in individuals who have been exposed to UV radiation from indoor tanning devices, and the risks increase with each subsequent use. Additionally, more than 3.5 million skin cancers in more than 2 million people are diagnosed annually. It is estimated that one in five Americans will develop skin cancer in their lifetime and more than 290 new cases of melanoma will be diagnosed in Delaware in 2014.
Source: Visit the SPOT Skin Cancer website—www.spotskincancer.org—to learn how to perform a skin self-exam, download a body mole map for tracking changes on your skin, and find a free SPOT me skin cancer screening in your area. You can also download free materials to educate others in your community, and those affected by skin cancer can share their story via the website.