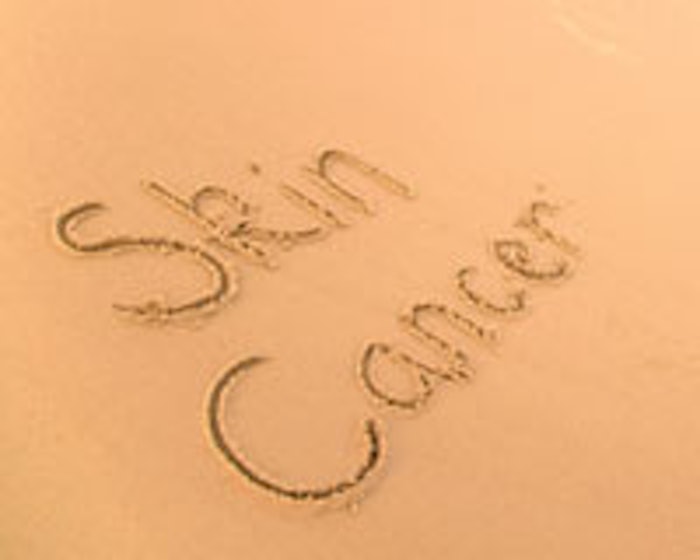 The American Academy of Dermatology aims to paint the nation orange this May by asking the public to wear orange in support of skin cancer awareness on Melanoma Monday®, May 6. The Academy is designating the day as SPOT Orange™ on Melanoma Monday® to heighten awareness of the prevalence of skin cancer and motivate people to detect the early signs of this potentially life-threatening disease. Current estimates are that one in five Americans will be diagnosed with skin cancer in their lifetime and, on average, one person dies from melanoma – the deadliest form of skin cancer – every hour.
"The idea behind SPOT Orange™ is to paint the country orange one day of the year – Melanoma Monday – to show a unified front in fighting skin cancer," said board-certified dermatologist Dirk M. Elston, MD, FAAD, president of the Academy. "Unlike other types of cancer, skin cancer provides visual warning signs that can be detected on the surface of the skin in the form of a 'spot' that changes, itches, or bleeds. When caught early, skin cancer has a 98% cure rate, which is why it is so important for people to know the warning signs and see a dermatologist for proper diagnosis."
SPOT Orange™ on Melanoma Monday® is part of the Academy's SPOT Skin Cancer™ campaign to create a world without skin cancer through public awareness, community outreach programs and services, and advocacy that promote the prevention, detection and care of skin cancer.
Wearing orange on Melanoma Monday® and sharing an individual or group picture of friends, family or co-workers sporting orange for skin cancer awareness will help support the Academy's vision of a world without skin cancer. Photos can be shared on social media with the #SPOTorange hashtag and uploaded to SpotSkinCancer.org/SPOTorange for a chance to be featured on the Academy's website or social media pages. The website also contains valuable information, including:
A downloadable body mole map for tracking changes in your skin
Free skin cancer screenings in your area
Free resources to promote SPOT Orange™ onMelanoma Monday® to your family, friends and co-workers
SPOT products
Headquartered in Schaumburg, Ill., the American Academy of Dermatology (Academy), founded in 1938, is the largest, most influential, and most representative of all dermatologic associations. With a membership of more than 17,000 physicians worldwide, the Academy is committed to: advancing the diagnosis and medical, surgical and cosmetic treatment of the skin, hair and nails; advocating high standards in clinical practice, education, and research in dermatology; and supporting and enhancing patient care for a lifetime of healthier skin, hair and nails. For more information, contact the Academy at 1-888-462-DERM (3376) or www.aad.org. Follow the Academy on Facebook (American Academy of Dermatology) or Twitter (@AADskin).