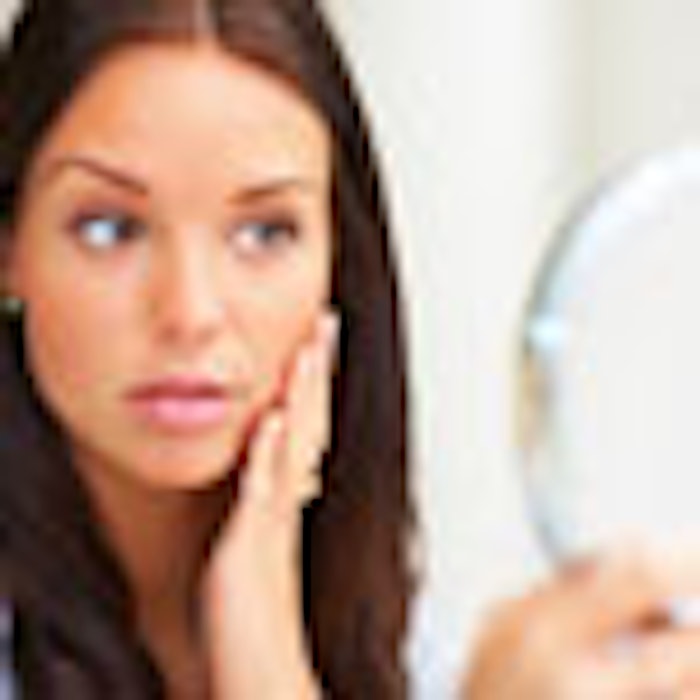 More than 43% of people in the United Kingdom who have used sun beds, which have been proven to prematurely age the skin, are using anti-aging products. This compares with only 20% of those who have not used a sun bed, according to a new Cancer Research U.K. survey.
The research from the charity has been released during its sun bed awareness campaign R UV UGLY. The campaign highlights the cosmetic damage lurking beneath the skin's surface, such as pigmentation caused by overexposure to UV from sun beds or the sun. As well as making people look old before their time, UV rays can also damage the DNA in skin cells. This DNA damage can build up over time and lead to skin cancer.
The results also show that more than 68% of sun bed users are concerned about sun beds aging their skin. Nineteen percent start to use anti-aging products by the time they are 25, compared with just 5% of those who don't use sun beds.
And when it comes to how much money people spend on anti-aging products, sun bed-users are more likely to splash the cash. Of those that use anti-aging products, 30% of sun bed users spend more than £20 a month, compared with just 8% of non-sun bed users.
The research also sheds some light on why people continue to use sun beds, despite the warnings about how much they damage your skin. It shows that:
41% claim to use sun beds to get a base tan ahead of a holiday.
24% said they used sun beds to "look more attractive."
Approximately 11% use them to stay tanned over winter.
8% said it was "what all my friends did."
7% claimed using a sun bed helped them feel younger.
8% of sun bed users are paying over £30 a month on sun beds in an attempt to stay brown.
Rates of malignant melanoma, the most serious form of skin cancer, have more than quadrupled in Britain over the past 30 years, and it is the second most common cancer among 15–34-year-olds.*
Experts have warned that using a sun bed just once a month or more could increase the chance of developing melanoma by more than 50%, while also contributing to premature wrinkles and pigmentation.
This is why Cancer Research U.K.'s R UV UGLY campaign is calling on people to face some of the cosmetic damage being inflicted on their skin in pursuit of a tan, by offering free skin assessments at skin clinics across the U.K. Visit www.sunsmart.org.uk.