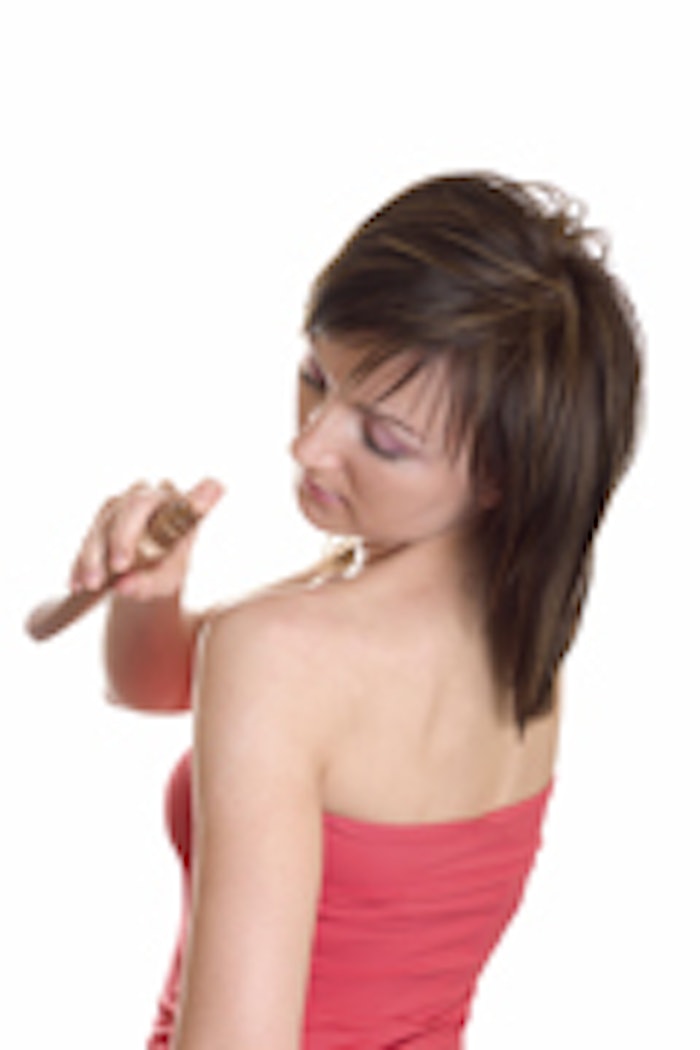 According to beauty researcher Mintel, new developments in sun care are making the products more appealing to consumers.
The days of slathering on thick, white, impossible-to-spread sunscreen are fading away. Mintel Beauty Innovation, which tracks new beauty and personal care launches globally, reports that the newest sun-blocking products are much trendier and easier to apply than their predecessors.
Spray-on sunscreen–Spray sunscreen hit the market with a splash, promising easier, faster application with equally effective sun protection. Mintel Beauty Innovation reports that nearly one in five (18%) sunscreen products launched in the past year came in an aerosol can.
Powdered sun care–The next wave of sun protection could come in powder form. Featuring well-established sun-blockers such as titanium dioxide and zinc oxide, new powdered sunscreens are trendy, convenient and lightweight on the skin.
"Let's face it: No one loved the texture and grease of older sunscreens, but people used them because they needed to protect their skin from the sun's harmful rays," comments Taya Tomasello, senior beauty analyst for Mintel Beauty Innovation. "The latest innovative sunscreens offer sun protection in more appealing, easier-to-use ways."
More natural ingredients–In addition to easier application, many new sunscreens are going au natural. New sun protection products claiming "botanical" or "herbal" elements have steadily increased in prevalence since 2005. So far in 2009, these claims have appeared on nearly one in three launches tracked by Mintel Beauty Innovation.
Skin care-inspired sunscreen–Many people use skin care products with UV protection*, so sunscreens now offer skin care-like benefits. Claims such as "moisturizing," "oil-free" and "anti-aging" increasingly appear on new sunscreen products.
"Sunscreen faces tough competition from skin care and makeup enhanced with UV protection," states Tomasello. "In the past 12 months, one in 10 new cosmetic and skin care launches contained sun-blocking ingredients. Especially now as people try to save on personal care, products that offer multiple benefits have an upper hand. Manufacturers need to show that their sunscreens provide the best UV protection, while being fun to use, convenient and good for the skin."
*In a November 2008 Mintel survey about facial skin care, 35% of respondents said their usual products contain sunscreen or UVB/UVA protection.