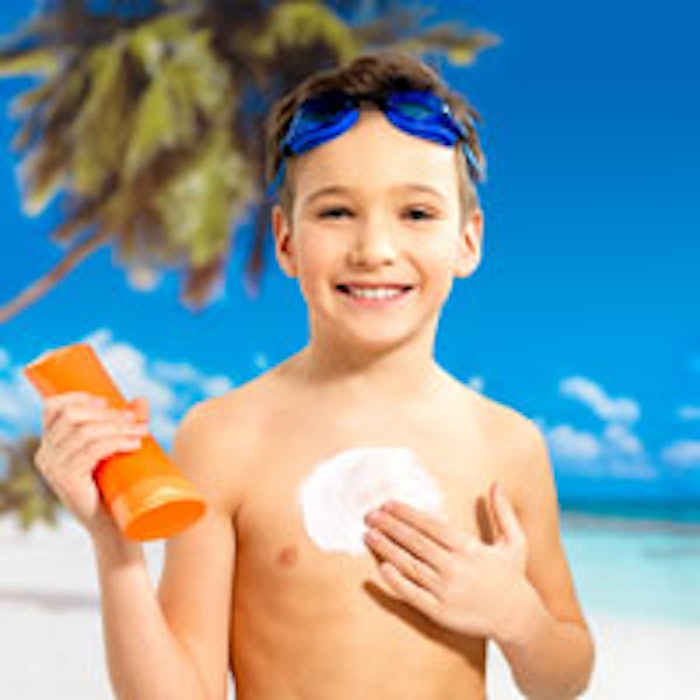 Going live on the May 7, www.oksunsafetycode.com is a free resource bank designed to ensure that children who attend organized outdoor activities stay safe in the sun. The initiative was devised and is funded by a small national charity, Myfanwy Townsend Melanoma Research Fund, after recognizing that no such guidelines exist for those who work outdoors with children.
So far, the support has been phenomenal, with a raft of National Governing Bodies of Sport and outdoor groups agreeing to back the initiative; designed to work across a full range of outdoor activities and within the varied parameters of each sport or group. Some are embedding the code into their coaching standards while others are using it to raise awareness of sun protection best practice.
Clubs and individuals will be required to follow a code to gain an official Accreditation Mark; verifying that specific sun protection measures have been met. A downloadable toolkit provides promotional materials, designed to keep guidelines active and ensure that good practice is supported by parents.
Why now?
A recent report from Cancer Research UK revealed that the incidence of melanoma in the United Kingdom is now five times higher than it was in the 1970s; more than 13,000 people develop melanoma each year, compared with around 1,800 in the mid-1970s.
London 2012 inspired more children to get outdoors and play sport and although this is positive, many activities subject young skin to 'prolonged sun exposure' which can result in sunburn; even on a cloudy day. A mighty 80% of lifetime sun exposure occurs during childhood and just one blistering sunburn can double the risk of getting melanoma later in life.
"Whilst nothing is better than the great outdoors, we want to ensure kids understand the importance of staying safe in the sun," says the Charity's Founder, Harry Townsend. "Targeting attitudes and behavior at a young age, especially through respected coaches, teachers, instructors and leaders, will encourage good habits which will last a lifetime. We are delighted that so many organizations want to be part of this important legacy."
Supporter and partner of the Association for Physical Education, Julia Bradbury said, "I am a lover of the outdoors but also aware of the harmful effects of the sun; so I am delighted to be part of the creation of the Outdoor Kids Sun Safety Code. We owe it to all children to do our best to make sure they are safe in the sun."