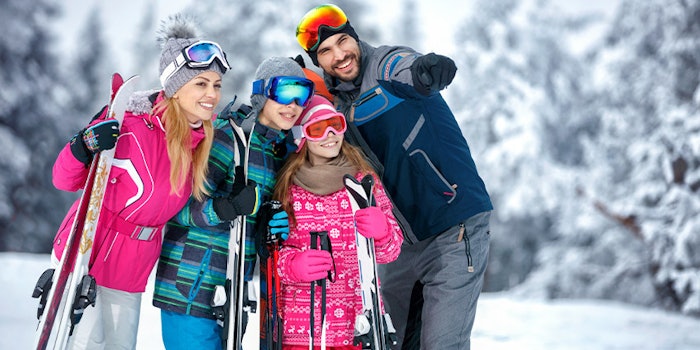 The Skin Cancer Foundation shares winter sun protection tips, which includes sunscreen and facial protection against skin cancer. 
Related: Are Antihistamines the Next Treatment for Skin Cancer?
Ultraviolet B (UVB) rays are the strongest in the summer, although it is prevalent year round and can be reflected off surfaces such as snow or ice. Studies have even show that UVB rays can be more damaging than UVA rays.
Even with cloud coverage on snowy winter days, the sun is still able to effect the skin, with up to 80% of UV rays burn right through the clouds.
Deborah S. Sarnoff, M.D., president of The Skin Cancer Foundation said, "Most ultraviolet rays from the sun can penetrate cloud cover and fog. So you can still sustain sun damage, which can lead to skin cancer and premature skin aging, during winter months."
The Skin Cancer Foundation recommends the best way to protect the skin is by covering up, especially areas that are most exposed such as the face, head and neck, as this is where most skin cancers occur. Wide-brimmed hats, UV-blocking sunglasses, scarves and hoodies are great defenses against the sun. 
SPF should be applied everyday no matter the season. The foundation recommends an SPF of at least 15 or higher daily to all exposed skin, and make sure to cover often-missed spots like the tops of the ears, around the eyes and near the hairline.
Using a moisturizer with SPF will also help combat winter dry skin as well.