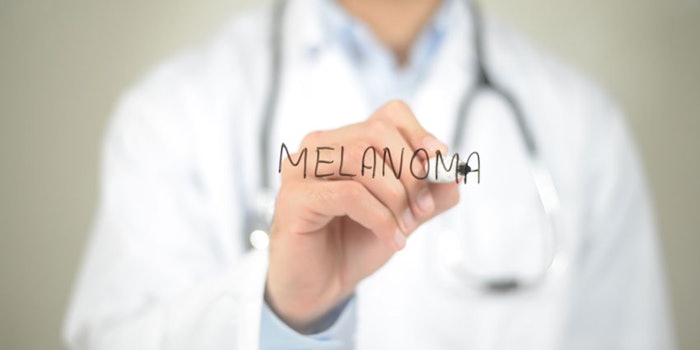 IMPACT Melanoma is excited to be participating in this year's Face & Body Northern California, happening August 25-26, 2020, at the McEnery Convention Center in San Jose, California. In line with the conference's operative mission, IMPACT Melanoma will be leading two interactive seminars highlighting the organization's award-winning Skinny on Skin program. The class will be offered on Sunday, August 25 and Monday, August 26 in room LL21AB (Level 1).
Skinny on Skin is a certification class that drives the awareness and proactive measures of hair and skin beauty professionals to notice and point out suspect skin lesions that might be skin cancer. Hair and skin beauty professionals are engaged with their client's skin on a daily basis, so this is the preeminent resource you need to make sure you're doing all you can to provide the best service possible for your clientele.
Do You Know Your ABCDEs?
We ask this preliminary, introductory question during the show. Sure, that sounds like an elementary pitch, but we're talking about the ABCDE's of skin cancers, and more specifically, melanomas. Here's the quick rundown of what you should be looking for when spotting moles on your client's skin.
A: Asymmetry. One half of the mole is unlike the other half.
B: Border. The border of the mole is irregular, scalloped or poorly defined.
C: Color. The mole is varied from one area to another. There may be shades of tan and brown and black and sometimes even white, red or blue.
D: Diameter. The diameter of the mole is larger than six millimeters, which is the same diameter of a pencil eraser.
E: Evolving. Ordinary moles do not change over time. A mole that changes in size, shape, color or texture is a warning sign as is a mole that tingles, itches, burns, bleeds, oozes or feels strange. Another warning sign for melanoma is a sore that does not heal.
Getting Familiar With Moles
As you continually engage with your customer base, you'll get to know their skin and any moles they have pretty intimately. This puts you in a position as a beauty professional to notice changes of these areas over time. It's important to note that ANY changes to ANY moles in ANY way should be noted, pointed out and evaluated by your client's doctor immediately. You are in the unique position to help save a life.
That's why this seminar is so important and invaluable to all that choose to register for it. It's a huge value add to your own company and personal or employee skill set. Melanoma, and other types of skin cancer, is preventable and can be caught early if you watch for the signs.
The Skinny on Skin
As some of the only professionals to closely examine skin on a regular basis, spa professionals can be educated and able to spot melanoma on a client long before anyone else. Based on the understanding that head and neck melanomas are particularly dangerous, IMPACT Melanoma's Skinny On Skin program will teach you how to screen for suspicious moles while performing common salon services. Become certified to offer this life-changing service for your customers. Beauty trends change. Changing a life lasts forever. In a nutshell this class will allow attendees to:
Learn how to screen for suspicious moles while performing common skin care and salon services;
Gain tips for how to talk to clients about your findings; and
Become certified after attending the 90-minute session.
Why should you become Skinny on Skin certified?
Spa and salon professionals are uniquely positioned to identify skin cancer;
Clients visit their beauty professionals on average every six weeks, which is more than their doctors; and
Estheticians, stylists and massage therapists are familiar with their client's skin, and work on hard-to-see areas like the neck and scalp where melanoma often goes unnoticed
We're excited to meet with all of you and teach you the ways of spotting melanomas – and, in the same breath, potentially saving a life.
Along with the informative interactive sessions, IMPACT Melanoma is holding a silent auction at our booth on the exhibit floor. You will be able to bid on product gift baskets donated by your favorite exhibiting companies. The products are valued from $120 to $400. You can start placing your bids by stopping at booth 1300 during the expo hall hours. Proceeds from the silent auction will benefit our non-profit and help fuel the programs we offer.
Visit www.IMPACTmelanoma for more information.