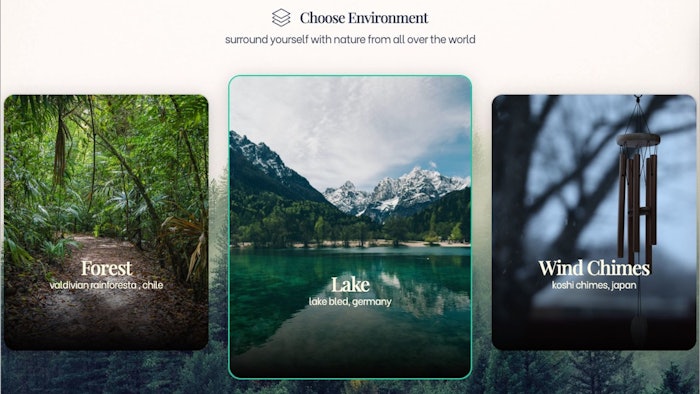 Courtesy of GetSound
GetSound, a new AI-powered app, is now availabl to spas and wellness centers. It creates personalized, real-time ambient soundscapes meant to elevate spiritual practices and help guests achieve deeper mindfulness and tranquility.
Related: Sound Therapy Adds Spiritual Benefits to Your Spa Offerings
GetSound uses real-time information about the business' surroundings—like the weather, location, time of day—to create immersive audio experiences. This helps clients feel more connected to the earth and the elements for an overall sense of unity and harmony.
The app is ideal for spa areas like saunas, showers and treatment rooms. As it is used, it also becomes better at adapting to specific preferences to provide a continuously refined and relaxing journey. 
GetSound soundscapes are are dynamically generated to reflect the unique characteristics of a given location, time and weather—meaning no two soundscapes are ever alike. The platform also offers royalty-free sound streaming, so it can be used in the spa, yoga studio, pool, lobby and any other preferred space without additional fees.