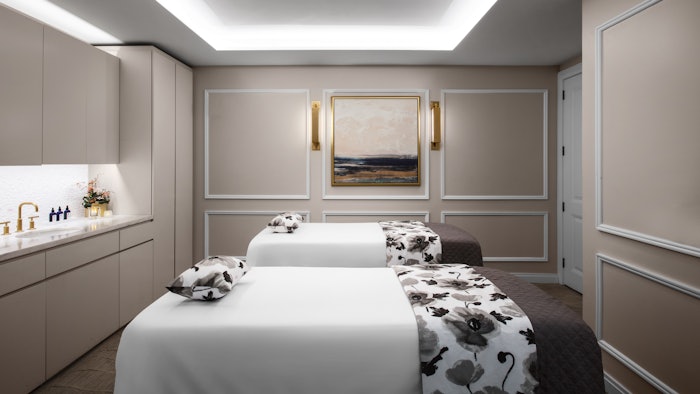 Photo courtesy of The Waldorf Astoria Washignton, D.C.
The Waldorf Astoria Spa at Waldorf Astoria Washington, D.C., unveiled a new spa as part of its renovation. Spa director Jessica Rose designed the menu, which puts rejuvenation and relaxation at the top of the list. Services utilize innovative technologies and target any skin or hair concern. 
Related: Sensei Porcupine Creek Opens with Luxury Wellness Experiences
Treatment Menu Highlights
Guests of the spa can also add on one of three rituals to their visit to create a memorable moment of relaxation. Each ritual focuses on a different wellness aspect: Balance, Rest or Renewal. These rituals include an hour of self-guided contrast hydrotherapy, a 90-min. massage and a 20-min. Himalayan halotherapy session.