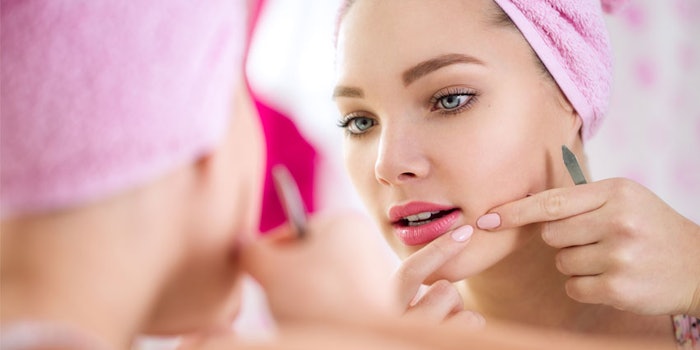 For the most part, acne treatments have largely remained the same since the 1950s. Retinols and oral acne medication were and still are commonly prescribed and effective forms of acne treatment. However, a recent study by researchers at Northwestern University confirmed what many in the esthetic dermatology and medical spa fields have known for years: that lasers are both safe and effective at treating acne.
Some light sources can render antibiotics useless in the quest to treat—and cure—acne vulgaris, according to Mitchel Goldman, M.D.
IPL Therapy
Intense Pulsed Light (IPL) utilizes specific wavelength ranges—400nm to 1200nm—to target various UV-absorbing chromophores in the skin, which enables effective treatment of a broad spectrum of conditions. The technology targets the bacteria that leads to acne as well as some of the hyperpigmentation left over from past breakouts.
A 2010 study published in the Indian Journal of Dermatology, and republished by the U.S. National Library of Medicine, found that patients saw a 49.19% reduction in acne after four sessions of intense pulse light therapy. Researchers tested both single- and burst-pulse modes and found that the burst-pulse treatment provided more control than the single-pulse mode. However, IPL alone was overall very beneficial in clearing acne.
"Acne is a huge market, but laser/light treatments are a bit [painful] and can take five to 10 sessions," said Louis Silberman, founder and CEO of the National Laser Institute. "I think the whole acne market is huge, but I don't think lasers are the first go-to for consumers—they try everything else first."
Photodynamic Therapy
Photodynamic Therapy (PDT), also called blue light therapy, is an emerging trend in the ongoing effort to cure acne. The outpatient treatment works by using a wavelength of light to activate a topical photosensitizing agent called Levulan (5-aminolevulinic acid or ALA) or Metvixia (methyl aminolevulinate or MAL).  
"Because of increased consumer awareness, we're doing more treatments for acne with devices that actually work," explained Mitchel Goldman, M.D. "For example, I have not used antibiotics for acne for over 10 years because we have lots of devices that we can do including a procedure called photodynamic therapy that will literally cure acne."
A study published in the National Library of Medicine by Innovaderm Research Inc. found that blue light therapy with ALA and MAL does improve acne vulgaris. Patients should beware that PDT can create an intense phototoxic reaction, which requires them to stay indoors for two days following treatment.
The Future of Lasers
Lasers and energy devices can treat a multitude of skin concerns, which is why Silberman believes there is no limit to how far the market for these devices will go.
"The market is evolving quick where technologies are getting faster, more effective, more comfortable and devices less costly," he said. "I see the laser market merging with all anti-aging—from injections to peels to weight loss to body contouring to bio-identical hormone therapy and more!"