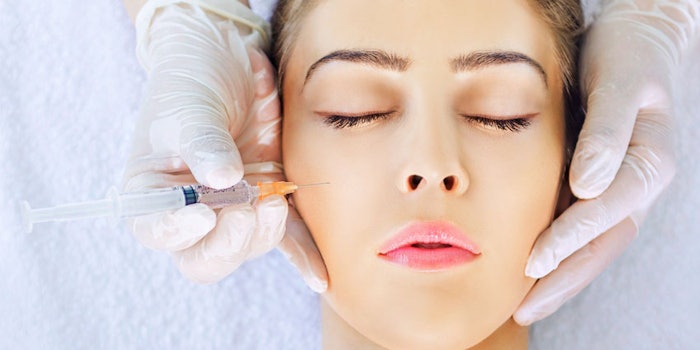 Prevention is something many of us associate with health. We use sunscreen to help minimize the harmful effects of UV rays. We take supplements to boost the immune system and help avoid illness. But, what about preventing wrinkles?
More and more millennials and thirtysomethings are seeking Botox and filler treatments as preventative anti-aging measures. 
Topical skin care companies have been formulating anti-aging skin care products for years with claims of reversing the signs of aging and preventing new wrinkles from forming. Preventative Botox, however, is a relatively new trend spearheaded by patients in their 20s and 30s who are seeking non-invasive anti-aging treatments.
Millennial Market
Stafford Broumand, M.D., a board-certified plastic surgeon with 740 Park Plastic Surgery, says he has seen an increase in preventative Botox injections in millennial patients.
"Botox can be given to weaken muscles that cause wrinkles," he said. "Botox should be administered just as they are seeing early fine lines and wrinkles. This also leads to the need for less Botox in the future."
Though Botox is FDA approved for patients over the age of 18, Broumand notes that not all patients are ideal candidates. Patients who are pregnant, breastfeeding or who have diseases that impact muscle function, such as myasthenia gravis should not be treated with Botox.
Less is More
Though it may seem counterintuitive, Botox started in a patient's 20s may actually require fewer treatments over time than if treatment was started later in life, according to David J. Goldberg, M.D., cosmetic dermatologist and director of Skin Laser & Surgery Specialists of New York and New Jersey.
"Botox works best as a preventative treatment," said Goldberg. "If started in the 20s, much less medication is required, treatments are required less often and the Botox can prevent those ingrained lines that never go away."
While topical skin care products cannot affect muscle tone as Botox does, a quality skin care regimen can be used in conjunction with Botox treatment to enhance skin texture and appearance. 
Goldberg says he has seen an "exponential increase in a group that initially was thought to want to defer such treatments."
So what does this mean for your medical spa? According to Goldberg, while topical skin care products will not affect muscle tone, they can work in harmony with injectables for enhanced results.
Goldberg added, "In the ideal situation, they are done together."