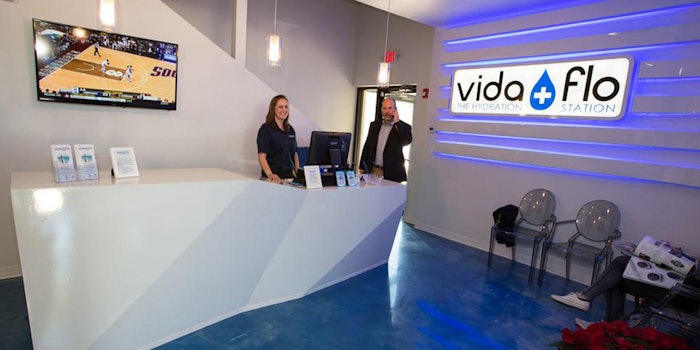 Offering Americans a medical hydration-therapy concept, Vida-Flo has plans to open two new Atlanta facilities in Poncey-Highland and Midtown.
Location Details
The locations are expected to open toward the end of 2017, according to Keith J. McDermott, CEO and founder of Vida-Flo. Crimson & Red Holdings, which consists of a four-person franchise team, is bringing the new facilities to Atlanta.
The Poncey-Highland outpost will open in a ground-level space of the 675 N. Highland apartment mid-rise. Meanwhile, the Midtown location will be on the third floor of the building that houses Blue Med Center, at 190 10th Street NE. Vida-Flo will have a separate entrance, according to McDermott.
The Company Focus
Since 2013, the company has offered its hydration therapies for migraines, health and beauty issues, alcohol overindulgence, fatigue and athletic overexertion burnout.
Treatments are administered through an IV and are FDA-approved.
"Vida-Flo is helpful for an overall healthy regime," explained McDermott. "Our treatments go beyond curing hangovers."