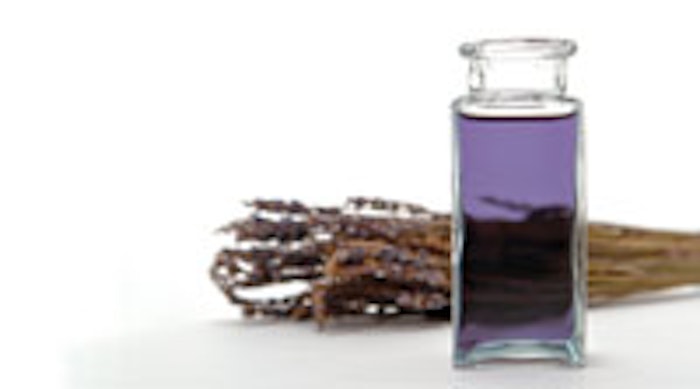 Editor's note:Skin Inc. magazine. This article is Part II of a two-part series about how enhancing a physician's services can result in greater financial rewards for esthetic professionals. Part I discussed why entry into the medical field can be a profitable endeavor for esthetic professionals, and appeared in the October 2010 issue of
As addressed in Part I of this article, which appeared in the October issue of Skin Inc. magazine, estheticians and physicians, now more than ever, have the opportunity to work together in order to enjoy financial and client-retention rewards.
Now is the time for physicians to seek out estheticians in order to incorporate their talents with medical esthetic procedures to improve the outcome of cosmetic services, including increasing revenue and rebookings, decreasing patient anxiety, offering add-ons, assisting in post-recovery and providing overall better patient results. But what exactly are some beneficial treatments that an esthetician can offer to do this? Two of the many include essential oils and body treatments.
Essential oils
You would think that, with documented medicinal uses since ancient times, essential oils would get a little more respect from the medical community. Although essential oils are used in spa treatments with great visual and health effects, they are not generally acknowledged by the traditional medical realm as having medicinal properties that can actually treat conditions. There are exceptions. Robert Galamaga, education director of Miami Aromatherapy, Inc., in Miami, uses essential oils and supplies them to a variety of medical facilities with effective results. Coupled with their capacity to serve as sales-ready add-ons, essential oils can supplement medical esthetic practices. "In today's economy and because of the Internet, customers and patients are more attuned to the need for, and the availability of, a single product that has multiple applications," says Galamaga. "From the moment clients or patients enter your facility, they can be presented with a diffused scent that will start to reduce the anxiety concerning what they are about to experience while enhancing the benefits of the medical service."
According to Galamaga, due to their antiseptic and analgesic properties that promote healing, certain essential oils have been used to treat burns. Because synergies of aromatherapy oils have been successfully used on ulcerated skin resulting from radiation treatments and second-degree burns, it follows that the use of select essential oils can facilitate procedures that involve irritation or burning of the skin, such as dermabrasion, laser services and hot waxing. Laser treatment recovery is a huge area for the use of essential oils because oils such as lavender have had positive results in helping heal the skin of post-laser patients by being topically applied to affected areas.
Regarding laser procedures and injectables, Patricia Serentill, esthetician and patient care coordinator at RDY Laser Cosmetics & Rejuvenation in Coral Gables, Florida, comments, "We use aromatherapy oils to calm, and relieve tension and patient anxiety for first-timers of laser treatments, and injectable and dermal fillers." She dilutes base oil with lavender or chamomile, and then applies the combination during a hand massage on patients' wrists so they can inhale the essence while the physician is preparing to conduct the procedure.
There is yet another benefit to using essential oils in a medical practice, says Galamaga: "Credible peer-reviewed studies have demonstrated that when medical personnel are exposed to stress-control protocols, such as those supplied by essential oils, they are less likely to make mistakes, reducing the number of charting errors and malpractice claims."1 Now that's music to physicians' ears. And because certain essential oils have antifungal, antiviral and antibacterial properties, they can help keep medical offices safe in more ways than one. 
Galamaga encourages the proper use of essential oils by licensed practitioners. "If you have not extensively studied aromatherapy, or do not have someone who has done so with whom you can consult, do not indiscriminately offer essential oils to your clients. Even though they are natural, they need to be used with caution and in a manner that will have only beneficial results," he warns. The aforementioned further highlights the need for a licensed professional who has studied the topic extensively to conduct aromatherapy on-site at a physician's office. Because most individuals are not aware of what quality essential oils will do for a person's mind, body or spirit, education is crucial for both client and staff. It is important to note that there are contraindications for using essential oils, such as pregnancy and certain health conditions.
Body treatments
Today's wise spa professional knows how to combine expertise within the medical sphere. Conducting body treatments along with medical body contouring procedures is the latest profitable trend for spa professionals in medical esthetics.
For example, Serentill mentions that RDY Laser Cosmetics & Rejuvenation offers a noninvasive and no-downtime treatment for body contouring, which decreases the appearance of cellulite and aids in the circumference reduction of fat. She conducts a body-brushing treatment to remove dead skin cells, as well as to stimulate the lymphatic system in order to prepare the skin and tissues for the procedure. She also performs a full-body scrub with massage before the treatment begins and/or after the last session; eight sessions are advised.  
RDY Laser also has a low-level laser for the circumference-reduction of full-body fat. It is likewise noninvasive with no downtime, and patients can lose from one to three inches during the first six treatments. "With this treatment the therapist can conduct a full-body lymphatic massage combined with pressure-point massage in the areas of the patients' concerns, both before the first treatment and on the last treatment one week after their follow-up appointments. Drinking a lot of water is the main recommendation for the patients during the sessions," says Serentill, in order to flush out the body's waste.
For Rafael Diaz-Yoserev, MD, a general, cosmetic and vascular surgeon at RDY Laser Cosmetics & Rejuvenation, laser-assisted liposuction as opposed to regular liposuction will be his next addition. The benefits include less blood loss as an outpatient procedure with local anesthesia, as opposed to greater blood loss as an in-patient with total anesthesia. The spa professional can assist in such a procedure both before and after to aid the patient with anxiety-reduction and faster healing mechanisms.
Moving forward
Conduct a facial as a companion to laser treatment. Offer skin care, body care and spa treatments to improve the results of cosmetic medical procedures. Be involved in improving patients' recovery process. Increase your income while helping the physician do better, as well. It is evident that skin care professionals are poised to join the ranks of medical practitioners to reap financial results.
"Combining aesthetic and medical procedures and practitioners is very strategic, when the concept is fully understood. The model is more than simply offering both services in one location—it is a combined team effort where each team member is interactive with each client to do what they do well," explains David Suzuki, president of Bio-Therapeutic, Inc., manufacturer of skin care and medical devices in Seattle.
Adding skin care and spa treatments, such as facials, topical skin treatments, massage and body services to a medical practice is an overlooked, yet highly beneficial, practice. As the United States enters into a national financial recovery period, there is even more room to grow for spa professionals. With an eye toward the future of the esthetic industry, it is vital to consider embracing physicians instead of competing with them, because enhancing medical treatments with skin care practices makes sense. The complementary work of each licensee—both medical and skin care—benefits the patient, and reaps more abundant economic benefits for all.
REFERENCE
1. www.cdc.gov/niosh/docs/99-101/ (Accessed Sept 21, 2010)
Rocio Yaffar has dedicated more than 20 years to the publishing industry in the capacity of writer and editor. Most recently she served as the editor in chief of Les Nouvelles Esthétiques & Spa magazine, and currently works as a freelance agent for a variety of skin care publications as editor, writer and publications management consultant.