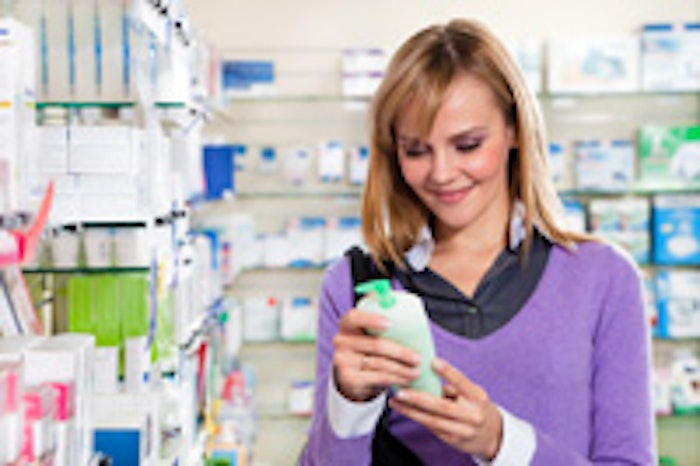 Abstract: Finding the perfect balance between medical and esthetic services can be a challenging but necessary step in guaranteeing practice success in this new economic climate. By obtaining and using client feedback and analyzing your competition, you can determine the vision of your practice. From here, it is important to evaluate your current service split and determine what steps need to be taken in order to make it the ideal situation for you and your patients.
The medical spa format became an instant success in America, beginning in the late 1990s, and within a few years, there were thousands throughout the country. The concept was to blend spa services, such as massage and facials, with medically based esthetic treatments, such as chemical peels, microdermabrasion, laser hair removal and rejuvenation treatments.
A common question asked by physicians who run split businesses is how to best divide services and offer patients a unique blend of esthetic treatments that complement other medical cosmetic services. Medical spas vary in their offerings, and there is little consensus about the ideal split between a physician's practice and the spa in terms of services and treatment options. In today's economic climate where many practices are underperforming (see Medical Practice Performance During Recession), getting this mix correct is the key to not just surviving in a down economy, but to thriving in the future.
Align your vision
The combination of services provided should be customized to your vision of the business, as well as to the needs and wants of your patients. Aligning these two will result in the ideal mix for your market and demographic. Smart managers solicit feedback from their patients regarding new treatments and services. Of the many ways that exist to engage clients, this is the most effective method to evolve your business because it helps give patients exactly what they want. Whether you choose online survey programs, or a telephone or face-to-face interview format, establishing a direct dialogue with patients will prove to be extremely valuable. See An Ideal Interview. As an added bonus, offer a discount on a treatment in exchange for your clients' time. This ensures that there is acknowledgement and appreciation for their participation, and further establishes loyalty.
Understanding how your aesthetic center is positioned in your specific market is helpful to aligning your growth strategy with your patients' desires for your practice. In terms of strategy, there are really only two options: differentiation and low cost.
Differentiation vs. low cost. Differentiation is always the more optimal choice because it allows you to charge a higher price for your services; however, some very notable corporations have opted for a low-cost strategy, which has often led to great success. The best examples of companies that use low-cost strategies are McDonalds and Walmart. Both continue to achieve incredible profitability because they stick to their strategies and provide lower costs for products than their competition.
With differentiation, you can leverage the client experience and the added comforts that come with spa-like services in order to charge higher prices. Everything that is not low-cost uses a differentiation strategy. Examples include Mercedes-Benz, Coach Leatherware and the Ritz-Carlton Hotel Company, LLC. These brands offer the perception of higher value, service and quality; therefore, they can charge more for their products.
To capitalize on differentiation in your medical aesthetic practice, consider offering unique procedures, combination treatments, value-added services or special amenities to your patients. Find out what procedures, treatments and services are offered at your competitors and discover ways to provide more value or unique menu items that are specific to your practice. Differentiation doesn't always mean spending more—simply offering a stress-free environment can be enough to set you apart.
The competitive landscape
No matter which strategy you choose, the lesson is to stick to one and be sure that you coordinate it with your service offerings. As part of understanding your position in the marketplace, you need to assess the competitive landscape. Unfortunately, there are no widely available public statistics or data sources with this information; therefore, you will have to rely on feedback from patients, staff, friends and family. Another option is to talk with your pharmaceutical vendors, because some offer consulting services or benchmarking capabilities. Although these usually measure financial metrics and patient retention, they can add credible data to your analysis. Note that there may be a fee associated with such services from pharmaceutical vendors. There are a few possible outcomes to this exercise. Perhaps your vision and reality are completely aligned, or maybe your vision is not clear to patients. Either way, the ultimate goal is to be sure that your points of difference are clear on every level.
Based on the understanding of your position and the competitive landscape coupled with the strategic vision for your business, you have the foundation on which to build a clear and definitive strategy that will ultimately dictate the services and treatments you offer. It will also help determine the breakdown between esthetic and medical treatments within your center.
A 50/50 split
As a benchmark, if your practice and spa services are located at the same site, you should strive for a 50/50 split. The range can go as high as a 75/25 split between esthetic services and medical procedures. The goal is to not put all of your eggs in the esthetic basket and to maintain some medical component for stability and business sustainability.
Although this may not be realistic for your business, there is clear rational behind this concept. Even though esthetic services are exciting, they can be subject to fads, bubbles and pricing-pressure from competitors. It is best to stick with what you know, and if you are a physician, as a rule, you should avoid veering too far from your core capabilities.
In the current economic environment, patients have pulled back on elective cosmetic treatments—this includes everything from cosmetic surgery procedures, laser treatments, fillers, toxins, and even facials and microdermabrasion. Practices that were 100% aesthetic surgery-only are having great difficulty surviving, and many are going out of business.
On the other hand, practices that have some medical component, including insurance revenue streams and reconstructive cases, have been able to weather the economy and in many cases, refocus efforts to increase the medical business. Medical should always be the bread and butter of the practice.
To determine your current split and figure out what you need to do to help balance it, analyze the revenue streams by procedure/treatment in your office.
Break down your services between medical and esthetic.
Complete further analysis to identify which procedures generate the most revenue and which ones are the most profitable for your business.
Assess the number of procedures by comparing one year to the next. This can provide clarity about which services to eliminate, and where opportunities may lie for adding new treatments.
Consider other metrics, as well, including revenue per procedure and revenue per hour.
Focus on the profitable and growing services, and eliminate those that are trending down or those that are not profitable.
Stay ahead of the curve
Understanding your market, your strategy and your competition is the way to best identify the ideal split between your esthetic and medical services. The split should be specific to your center and your patients' needs. Focus on your most profitable services and find ways to make your center stand apart from the competition. Stay ahead of the curve, and stay profitable with new and innovative treatments, while finding ways to add value and enhance the patient experience.