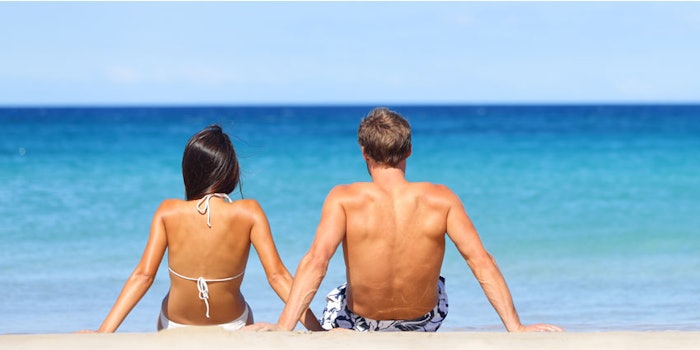 With bathing suit season right around the corner, patients are seeking treatments to get beach body ready with minimal downtime.
John Layke, M.D., of Beverly Hills Plastic Surgery Group says an increasing number of his patients are seeking non-invasive beach body treatments.
"There is a definite increase in the desire for these procedures as social media has created a new playing field with what is acceptable to post," he explained. "Dating apps may also play a role, but people are now becoming much more aware of the way they look in clothing, on vacation, in swimming suits, etc."
Americans spent $12 billion on cosmetic procedures in 2014 and 2015, according to the American Society for Aesthetic Plastic Surgery. 
According to Layke, men are seeking treatments to the arms, chest and abs; while women are seeking procedures to the arms, abs, buttocks and legs to prepare for beach season.
Energy Devices
While invasive procedures, such as liposuction, are suitable in certain circumstances, demand is growing for non-invasive alternatives that require minimal downtime. In fact, surveys released by the American Society for Aesthetic Plastic Surgery in 2014 and 2015 found a 12% increase in demand for cosmetic procedures, with Americans spending more than $12 billion and having 10 billion procedures in 2014. Additionally, the market was unwavering in demand for pain-free, minimal downtime treatments even during global economic challenges of 2009 to 2010.
"The latest technology includes radiofrequency skin tightening, which stimulates collagen and often smooths contour irregularities, smooths the appearance of cellulite and improves the appearance of striae [stretch marks]," Layke said. "This technology holds very promising results and can often serve as a 'bridge' until surgery is necessary. Results often last from two to four years and the procedures can be repeated at regular intervals."
Treatment Options for Tightening
Laser treatments like Fraxel work below the skin's surface from the top down to stimulate the skin's natural collagen and targets creases and pockets. Fraxel treatments take 15 to 45 minutes and most patients require one to five treatments, with results seen in one to three weeks.
Thermage, SculpSure and Vanquish ME use radiofrequency (RF) to heat adipose tissue, shrink fat cells and create a sleeker look. Most patients require just one treatment and normal activities can be resumed immediately after treatment.
Treatments like CoolSculpting work in similar manners, however, in place of heat, the devices freeze and kill targeted fat cells, which the body then eliminates in the following weeks.
Ultrasound therapy, such as Liposonix, uses high-intensity, focused ultrasound energy to non-invasively destroy targeted subcutaneous fat and deliver uniform results after a single one-hour treatment.
Layke notes that practitioners—registered nurses or higher—must undergo a live demonstration training totaling eight to 16 hours for certain skin tightening and fat cell reduction treatments. Ideal patients have mild to moderate skin laxity, and should stay well hydrated and wear compression clothing if necessary after treatment.
Sclerotherapy
An often overlooked beach body treatment is sclerotherapy, or vein treatment. Michael Shao, M.D., a vascular surgeon at Swedish Covenant Hospital in Chicago, says treating varicose and spider veins has the ability to affect a patient both physically and mentally.
"In my practice, microphlebectomy is rarely necessary and has been largely replaced by newer, minimally invasive treatments." —Michael Shao, M.D.
"Many of my varicose vein patients report that they feel self-consciousness about exposing their legs in public," Shao explained. "Very commonly, these concerns become heightened in the summertime when it comes time to make a trip to the beach or lay by the pool."
Varicose veins can contribute to leg heaviness, aching, throbbing, tiredness and pain, and worsen with prolonged sitting or standing in both men and women. Shao notes that non-invasive vein treatments, such as RF ablation (VNUS), laser ablation and non-thermal non-tumescent (Varithena) treatment, have the ability to greatly improve a patient's quality of life.
"In the old days, surgeons used to surgically strip the veins, [which] involves making numerous small incisions to pull out the varicose veins," he said. "In my practice, microphlebectomy is rarely necessary and has been largely replaced by newer, minimally invasive treatments."
Varicose vein treatments are generally outpatient treatments that take 30 minutes or less. Patients are encouraged to resume normal activity with the exception of heavy lifting for a few days. Compression stockings must be worn continuously for 72 hours, then during the daytime only for two weeks.
"The ideal patients for these treatments are ambulatory, active people who have refluxing varicose vein segments identified on duplex ultrasound that correspond with their physical symptoms," explained Shao.
However, he warns that venous ablation procedures should only be performed by medical professionals well-trained in the procedures as risks include deep venous thrombosis, nerve injury and skin necrosis.