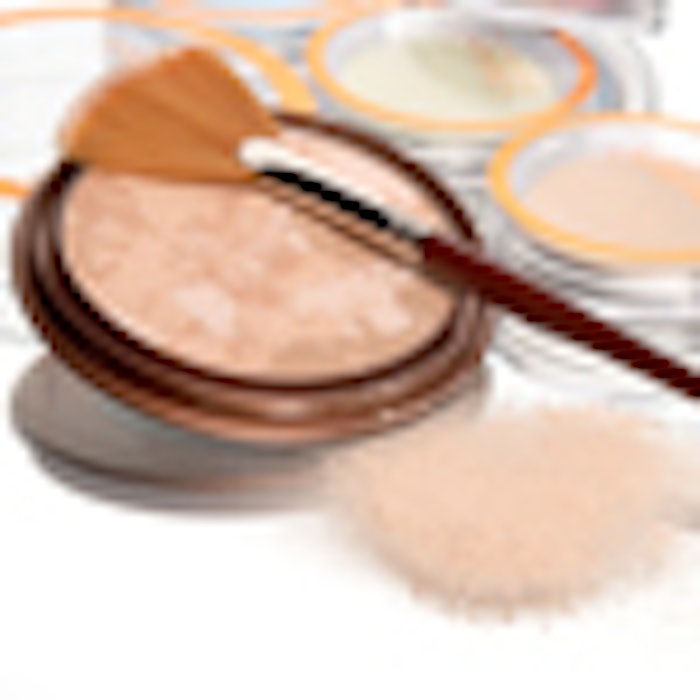 When it comes to selecting makeup, consumers often contemplate if it is worth the extra money to purchase products containing sun protection factor, commonly known as SPF. Obviously SPF is necessary for a day at the beach, but is it essential when you go to work or during the winter months? The answer is yes. Protection from the sun's harmful ultraviolet (UV) rays is necessary 365 days a year.
According to the American Academy of Dermatology, more than one million new cases of skin cancer are diagnosed in the United States each year, outnumbering all other cancers combined. In fact, one in five Americans will develop some form of skin cancer in their lifetime.
To help prevent skin damage from harmful UV rays, makeup companies have been introducing SPF foundation, powders and lipsticks into their product lines at an increasing rate. The primary benefit of using sunscreen cosmetics is the inclusion of minerals, such as titanium dioxide, which act as a physical barrier between your skin and the sun and help prevent deep wrinkles, dry skin, sun spots and other harmful effects of sun damage.
Although clients may have to spend a few extra dollars on SPF makeup, it is undoubtedly worth the price. For example, if your client were to apply a non-SPF lipstick and head to the beach, it would attract the UV rays rather than deter them, so it is highly recommended that consumers purchase a lipstick that contains at least SPF 15 because people who wear lipstick have much lower rates of lip cancer.
You can be sure that your SPF makeup is doing its job because the FDA classifies moisturizers and makeup with sunscreen ingredients as a product designed to prevent disease, and therefore must endure a stringent approval process. In essence, the SPF number on the label accurately reflects the level of filters you will get.
It is important to note that although SPF makeup can greatly aid in preventing skin damage, it does need some assistance. Ask clients to think of SPF makeup as a partner with sunscreen or sunscreen-containing moisturizer. It would take an unflattering amount of SPF foundation to offer full protection of your face from UV rays; therefore, applying a base coat of sunscreen or SPF moisturizer is still essential before applying any type of makeup.
If your client already feels as if she's spent too much time in the sun, she can reverse the effects of sun damage with regular facials, which can repair damaged skin while also increasing the skin's renewal process. Regular facials have been proven to improve skin tone, texture and clarity. All in all, the best way to both protect skin and keep it beautiful at the same time is to wear makeup that also contains some type of SPF. Makeup that contains SPF is a beneficial addition to your clients' daily regimens.
For more information about multitasking makeup, see the feature "The New Alchemy of Multitasking Makeup" by Emily Katz from the April 2011 issue of Skin Inc. magazine.
Lisa Wilson-Foley is founder and president, and Tina O'Dannel is a nurse and esthetician of Apple Rehab Sport & Spa in Avon, CT.