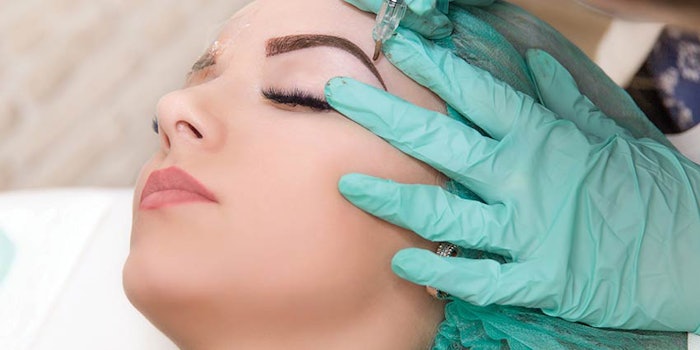 All masters of eyebrow technique will agree, microblading is the new bread and butter of the brow realm. It is a continued education avenue well worth consideration for those skilled in brow design. Estheticians particularly excel in this art. They have been serving clientele throughout the trends of precise brow design for decades; however, it's not necessary to hold a licensure in esthetics nor cosmetology to become a microblading artist in most states. More clients are electing the semi-permanent results of the coveted hand-bladed tattoo over traditional tattooing and above the combination of waxing with cosmetics.
Origin
The origin of microblading is not well preserved; however, it was originally created as a solution for cancer survivors and those with alopecia approximately 30 years ago. Of course, we could all use a little help in the eyebrow department, which led to the microblading boom. Paired with celebrity eyebrows on social media and the eyes only situation of 2020, it's now a triumphant trend in the permanent cosmetic makeup industry. Eyebrow tattooing, feathering and micro-stroking are a few of the many names it went by before 1979, when Dr. Linda Dixon coined the term "microblading." It is important to note that many terms are still used in place of the title microblading, and this largely varies based on regulations for your state.
Microblading Basics
Precise measuring is performed by the best microblading artists, and should take up an ample amount of time in the consultation appointment. Measuring software is used to create a customized symmetrical map of the brows before any blading occurs.
The technique of microblading involves implementing a blade to create tiny cuts by hand into the dermis of the skin. These are very fine, hair-like strokes that blend in with natural hair. Customized hair colored ink is deposited afterwards. Topical anesthetic is usually applied prior to microblading, though clients rarely report pain associated with the procedure.
Continue reading about microblading in our Digital Magazine...