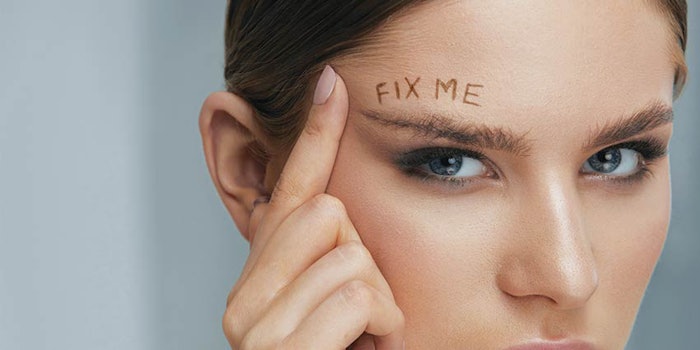 In the era of wearing masks, our lashes and brows are even more prominent. Our eyes are now what we use to communicate first impressions and emotions. Offering an enhanced service menu with lash and brow services is a must to meet the needs of our clients. Let's explore the lash and brow services that may be a great addition to your spa menu and be added revenue to your business.
1. Lash Tinting $20-40
Eyelash tinting has been around in the esthetic industry for quite some time. With the past year's mask mandates, this particular spa service is making a comeback. Darkening the natural lashes enhances and defines the eyes, making it a great service for clients who have light, mousy or "hard to see" lashes.
The dye/tint is specifically designed to be safe for the sensitive eye area and perfect for tinting delicate lashes. The backbar cost on this service is quite low and so is the additional time it takes to tint the lashes. The results and safety depend on the training and skill-set of the service provider. This is a service that takes time perfecting, as all lashes are unique and take tint differently. I always let clients know I need a couple of sessions to do the service on their specific lashes to learn what the best timing and application technique is to deliver the best results. This service is ideal before vacations, weddings or events where you my tear up. This service is typically priced between $20-40 and can be done every 5-6 weeks. Offering this service as an add-on to an existing facial is the best way to effectively increase your revenue and multi-task to achieve the most results in a shorter amount of time.
Continue reading about lash and brow services in our Digital Magazine...