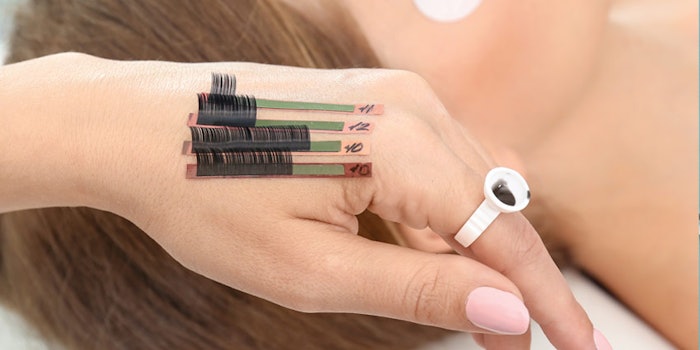 We all love our lash extensions. They make us look and feel beautiful, yet there are some people who are hesitant to get them because of the many myths that surround eyelash extensions. I've outlined some of the myths that I hear from both clients and lash artists alike.
1. You Can't Get Them Wet.
We have all heard, "I can't get lash extensions, because I don't want to worry about them getting wet." Quite the opposite is true. It is vital to lash retention and healthy lashes to keep them clean. Washing lashes can also help to cut down on allergic reactions. Cleaning your lashes with a quality lash wash made specifically for eyelash extensions will ensure that your lashes look and feel amazing. Washed lashes not only look better, but they feel better as well. Remember lashes are an investment and often the first thing that someone notices about you. Be sure to keep them clean and happy by washing them regularly, and your lash artist will love you too.
2. Lash Extensions are Too Expensive.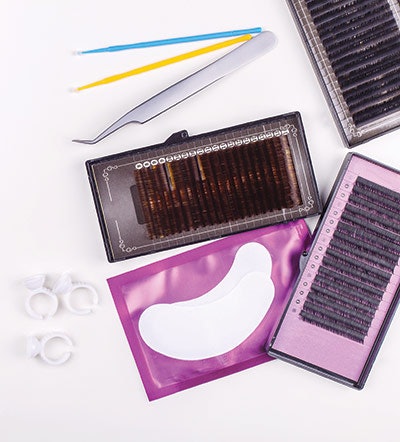 The old adage of "you get what you pay for" is true when it comes to lash extensions and services. In different parts of the U.S. and on a global scale, prices for lash extensions will vary based on the cost of living in that area. Advise clients that they shouldn't cut corners and try to find the cheapest lash artist. Rather, tell them to find an artist who values their quality of work and invests in quality education.
Quality of work. A lash artist who values their quality of work gives their client value in providing an amazing service. This may not be cheap, but it will save them money in the long run. There are so many different eye shapes and looks, and clients want to be sure that their lash artist can give them a look with lash extensions that is best for their eye features. When they find a lash artist who is amazing at their craft and uses quality products, they are able to have lash extensions that last longer in between fills, which saves them time and money in the long run.
Quality education. Have clients find a lash artist who has invested in quality education. Often, lash artists will master a certain technique, but they should always be looking for ways to be better and keep up with the latest trends. A lash artist who values quality and continuing education is a lash artist that will be invested in making clients look and feel their best.
3. It's a Quick and Easy Service!
This is absolutely not true. Although lashes are a painless and often relaxing experience, they do take time to do them correctly, as the skill set of artistry required is detailed. Some lash artists work quicker than others, but lash artists should schedule enough time for each client to give them the best service possible. Your clients should understand what their service includes and how long to expect for their service. When you lay out expectations with clients early, the overall experience of lashing will be so much more enjoyable for both you and your client. Communication is key to success in any workplace, and lashing is no different. If you can prepare your clients to the point where they know what to expect with a service and how they should prep beforehand, the service will be the most pleasant and enjoyable experience for both. Preparation should include cleaning their lashes, for example. You can cut down on so many time issues if you just prep beforehand with your clients.
4. Products Don't Matter.
This is almost a laughable myth. Of course products matter. High-quality products designed for lash artists will make the results of your work something that your clients will show off. Educate yourself on the use of products and details of products that you use. Become familiar with the use of the products and how they work in your specific environment. What are your humidity levels, and what adhesive works best? What is the quality of lashes that let you do your best work? What retail products are you carrying for your clients so that they have products that represent your work well. I have found that using quality products, and offering quality products to my clients, has made all of the difference in my lash business. Your work is a walking billboard for your business, and quality products will make you stand out among the rest.
5. Lash Artists Don't Need To Get Lashes.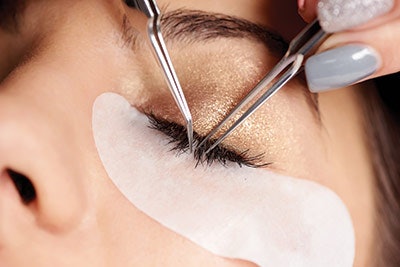 Remember, your clients will look to you and your work for inspiration. They will look at your lash game as a reflection of your work and personal brand. I have found so many new clients just by people commenting on my lashes and asking questions. When my clients come in and see my full set of lashes looking great, they have so much more respect for my work and what I am providing for them. When new clients come in and see a great set of lashes on me or my employees, you can see the excitement and confidence on their faces. Be sure your lashes look great! Don't forget that you are always representing your business and are the best example of what clients and potential clients will look to for inspiration in their lash game.
Consider the Source
These are just a few myths that I've encountered in the many years that I have been doing lashes. There are many more focused around products, technique and so much more. However, I think the biggest take away when it comes to myths are the source and the information. The source is so important. I would not go to the ice cream man for a broken bone or to the doctor for a scoop of ice cream. The source of information needs to be taken into consideration when we hear these myths because often they are just that…myth. The second thing to consider is the information presented. We should always be learning and becoming better at what we do. When we are informed, we are empowered. Just be sure it is the right information from the right source. Happy lashing!