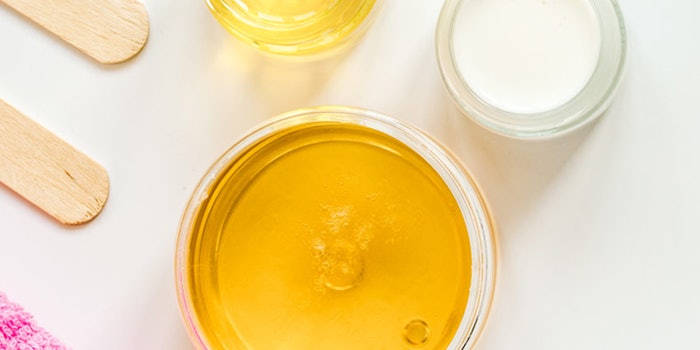 It's the month of love. Whether your clients are receiving a wax service to get or keep a valentine, the consultation matters. Here are #10things you should review with every waxing client, every time!
1. Signed consultation.
Double check that your consultation card is signed and dated. If there are contraindications from the service, you'll need to refer to your signed waiver. Verbal confirmation isn't enough to protect your liability.
2. Confirm hair removal.
Ask clients the last time they waxed or shaved. This shows you their hair growth and opens up the conversation to the benefits of waxing and not shaving between services.
3. Wax preference.
Ask clients if they prefer hard or soft wax and why. You'll learn a lot about the client and other take home needs by asking these questions. In addition, you have an opportunity to educate them on the pros and cons of both.
4. Issues with waxing.
Ask clients if they have had any challenges with waxing. If so, what and when? If they bruised once before, ask if they have been taking ibuprofen or if they bruise easily. Find out what happened so you can try to prevent it from happening again.
5. Activity plans.
Jumping into a hot tub, indoor cycling class or sun bathing on the beach are all activities that should be avoided after waxing. It can take between 24-72 hours for the skin's natural barrier function to rebuild.
6. Offer add-ons.
Find out if the client needs other waxing services that day. The client is there and ready. It is a great time to offer add-on services or talk about other skin treatments in your spa
or studio.
7. Discuss rewards.
Is the client aware of your pre-booking and rewards program? Offering clients pricing options based on being a regular client keeps them hair free, loyal and more comfortable during the service.
8. Ingrown issues.
Ask clients if they have challenges with ingrown hairs. If the answer is yes, get more information about where and what the client does to prevent or remove them.
9. Medications.
Ask clients if they are taking any medications that have affected their skin. Many waxing clients don't understand how an oral acne medication could affect their bikini line.
10. Review home care.
What does the client use at home after waxing? This information will give you a better idea of how to improve their routine. Show your client how you are the expert by offering tips and products that will keep their skin glowing.
Waxing is a wonderful service that is more popular than ever before. Keep your client happy and your liability covered with these #10things.