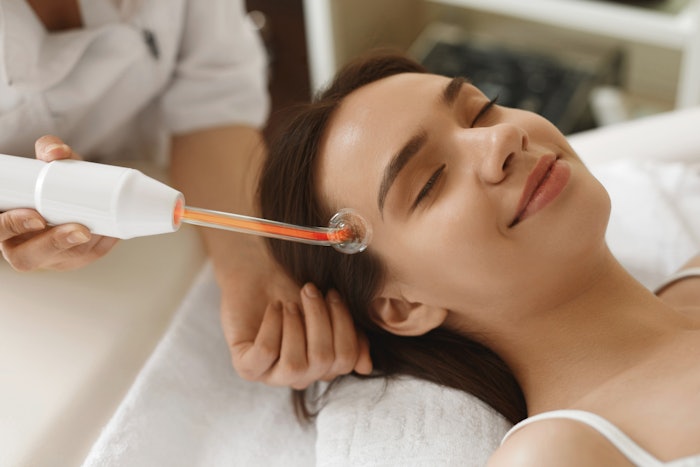 Industry pro, Deedee Crossett, will answer your burning questions about the industry every month. 
"In an over saturated market of esthetic devices, how do you determine what devices you should add to your treatments?"
I love this question. So many times we find ourselves going to shop for one item and then fill a whole cart with things we "have to have" and "didn't know we needed!"
Shop for your client's skin concerns. Know your client; what are their common concerns, what do they expect to pay, and how much time do they have per treatment? If you are looking for results for your clients and not getting them, look at your equipment and product lines. Make sure the price point, timeline and services meet your client's needs.
Related: 3 Steps to the Perfect Device Purchase
If you are new and just opening up, brainstorm about who your guest is and make sure your treatments match their needs. Before shopping for equipment, check with your state board/licensing agency on approved services and modalities.
Once you decide on a piece of equipment, research the brands online, in your trade magazines and at the shows. Ask these questions: where is it made, what is the warranty, cost per treatment and training program? Do they promote their spas and estheticians? If it needs repair, is their anyone in your area or do you send the equipment back? If these are all answered, make sure you can afford it. Avoid buying anything that is a long-term lease that keeps you in debt. Know how many treatments you need to perform to pay it off and make a profit.
The final check, contact your insurance company and make sure they know you have made this purchase. You want the equipment covered in case of damages and your services in case of liability. Have fun researching and shopping!