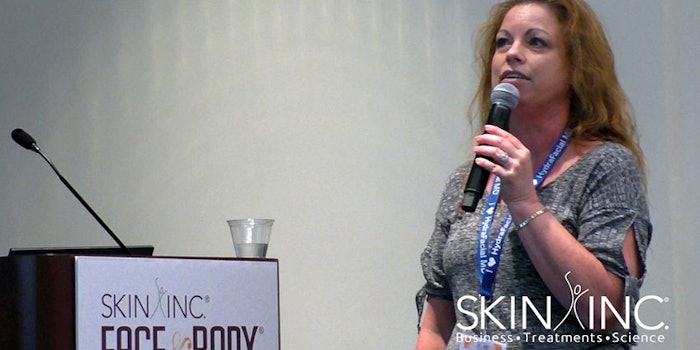 Both eczema or psoriasis can be troubling skin conditions for clients, and equally as troubling for skin care professionals to treat. At Face & Body Southeast 2016, Goldie Bonnel from Pevonia discussed what estheticians can and can't do while treating these skin conditions.
It is important to understand the scope of an esthetic license when treating someone with eczema or psoriasis. If a client is concerned about a skin condition, the best course of action is to refer them to a doctor or dermatologist who can do a proper diagnosis. An esthetician cannot diagnose these skin conditions.
However, this doesn't mean you can't improve these conditions with treatment. First, it is important to make sure clients are using the correct products for their condition, and those products should be at the right pH. The wrong pH could worsen inflammation, which is ongoing for those with eczema and psoriasis.