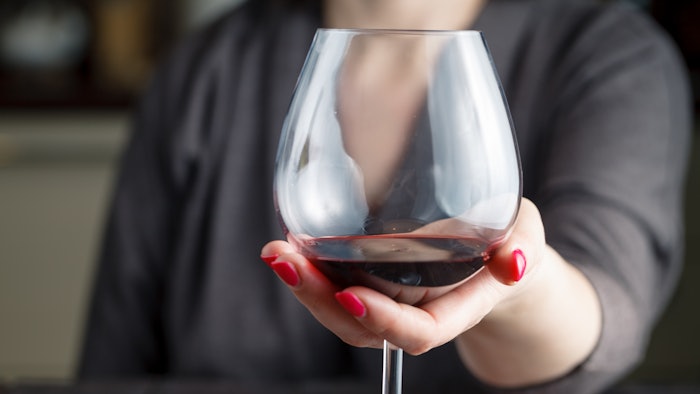 Alcoholic substances are now being incorporated into many spa treatments around the world due to alcohol's nourishing, moisturizing and skin health-boosting properties. An article from Wine Enthusiast detailed some of the alcohol-infused treatments, from vinotherapy to a chardonnay grapeseed oil massage and beer facials.
Related: TikTok Trend: Snail Mucin
According to the article, resveratrol in red wine has anti-aging properties, with antioxidants that replenish and revitalize the skin, and grape seeds present in wine can provide toning and hydrating benefits when used topically.
Agave, the plant used to produce tequila, helps heal cuts, burns and rashes, with antioxidant, anti-aging and moisturizing properties. It can act as an astringent to remove excess oil, sebum and dirt from the skin.
Peppermill Reno's Spa Toscana offers a Chardonnay grapeseed oil massage and a Cabernet body wrap. The Apuane Spa at the Four Seasons in Punta Mita, Mexico, offers the Punta Mita Tequila Stone Massage, using tequila and sage oil to massage the body with hot stones.
At the Esperanza Resort Luxury Spa in Los Cabos, Mexico, the Brew and Renew Facial combines Mexican craft beer with Baja lime juice and egg whites to refine pores while tightening and lifting the skin for a healthy glow.