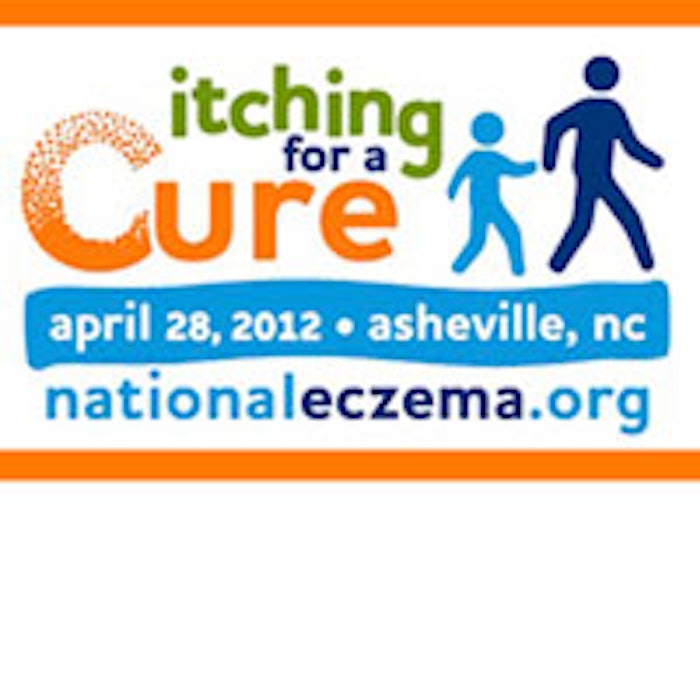 The National Eczema Association (NEA) is proud to announce the first ever walk for eczema: Itching for a Cure. The NEA Itching for a Cure 5K Walk will take place Saturday, April 28, 2012, in Asheville, North Carolina, on the University of North Carolina-Asheville campus.
More than 30 million Americans, many of them children, suffer from eczema (or atopic dermatitis), an incurable skin disease which is characterized by constant itch and inflammation.
"I know that most people will know that eczema is a rough, red patch of itchy skin, but do people know that eczema can cover your whole body and can lead to debilitating infections? Eczema is a disease of the skin, but it can also be a disease of the soul; Long-term suffering impacts the quality of the lives of the people who have it and those of us who care for them. Those lives can have a different outlook with research, education, and awareness," says Stephanie Knox, Itching for a Cure volunteer national chair. Knox was motivated to take action to raise awareness for eczema and funds for research after attending the NEA Patient Conference with her family. Stephanie's 8-year-old daughter, Paige, suffers from severe eczema.
Itching for a Cure supports the NEA efforts to:
Increase eczema research funding;
Expand medical professional resources; and
Bring attention and understanding to eczema
Itching for a Cure for eczema? All are welcome to participate and support a cure for eczema by making a pledge or registering to walk. Donations are tax deductible.