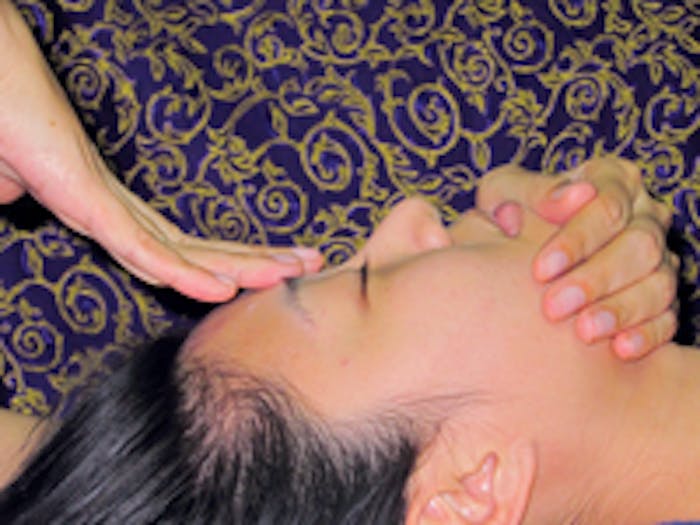 Editor's note: Before offering any new services on your spa menu, be sure that all therapists are trained in the modality to ensure safe practices.
The traditional Balinese massage is an ancient healing therapy that originated on the island of Bali, Indonesia. Just as several other Eastern therapies that have been adopted and glorified by today's spas, its origins have roots in folk medicine and healing techniques passed from generation to generation.
The Balinese is an oil-based, deep tissue massage that is great for relaxation, improving circulation and re-energizing the body; it helps to achieve a blissful state of mind that seems so elusive in these hectic days. It has been documented that, among other health benefits, Balinese massage helps relieve sleep disorders, migraines, depression and lymphatic disorders, not to mention alleviating strained muscles and joint pain.1
The main feature of Balinese massage and its derivates is the combination of gentle stretches and acupressure it uses in order to stimulate the energy qi. Its similarity to ayurveda is no coincidence; Balinese massage is based on the system of traditional medicine for which India is famous.
Therapeutic essence
With such a great reputation and credentials, Balinese massage is offered in many reputable spas throughout the world, and even though the technique has evolved with time and has been slightly modified in different geographic regions, its therapeutic essence remains the same. In fact, there is more than one genuine Balinese massage, because the smaller islands surrounding Indonesia developed their own interpretation of this healing art. Because of this, Sasak, Lombok, Urat and a few other techniques exist today that are called Balinese. However, they are all very similar, and the slight variations between their sequences should not be a cause of concern.
Oils are essential for Balinese massage. Even though you could use the oil of your preference, it is advised to administer this ancient massage technique with an essential oil featuring hints of lemongrass, ginger, jasmine or frangipani in order to recreate the feeling of being on the tropical and exotic island that gives its name to this extraordinary massage therapy. As with most massages, it is recommended to leave the oil on the skin after the session is over in order to let it penetrate and work its magic, however it is not absolutely necessary.
Spiritual renewal
Balinese massage is a rigorous and luxurious spa treatment, and a great one to choose for clients who want to experience relaxation and feel spiritually renewed at the same time. When many clients are feeling more stress than usual due to the current state of the economy, it is important for them to relax and find peace. Be sure to market this treatment to those clients to help decrease their stress and increase their well-being.
Reference
1. J Chapman, Ultimate Spa: Asia's Best Spas and Treatments, Periplus Publishing, North Clarendon, VT (2006)