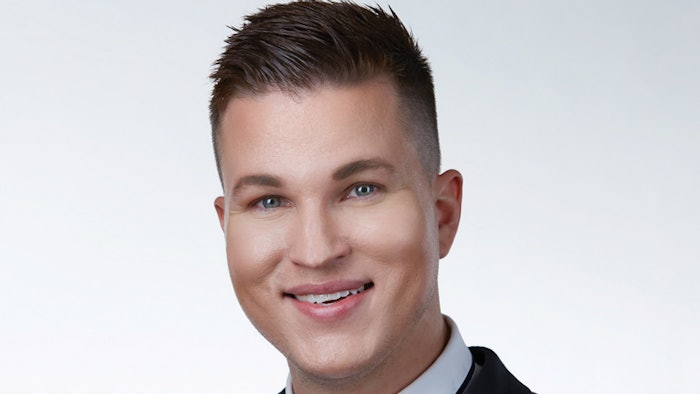 Brian Goodwin, Éminence Organic Skin Care's International Educator, is here to share his corrective skin care routine. 
My skin has been through the gamut of pesky problems over the years, including acne, sensitized areas, extreme oiliness, desert-level dryness, as well as allergic reactions caused by natural allergens and various chemicals used to scent the air and wash linens. If there's anything I've learned through my efforts to protect the skin and prevent these challenges (and treat any symptoms), it's that successfully curating a skin care routine all comes back to helping the skin to do its job and function through a strong protective barrier. Here is my current routine that has improved the health and resilience of my skin.
Step 1. Gentle Cleansing: Dare I say it—as I've aged, my skin's need for a foamy cleanser has diminished and it functions much better with cream cleansers. However, I mentally need to see foam when I'm cleansing to believe it's working, which is why I use Éminence's Stone Crop Gel Wash to satisfy that need.
Step 2. Multi-tasking Treatments: Two times a week, I use our Turmeric Energizing Treatment to brighten and refresh my skin. I also love using this before going to a special event—my skin looks and feels like glass, and it instantly increases radiance ­—even if I only leave it on for two minutes in the shower with steam!
Related: Stories Of Success... Brian Goodwin
Step 3. Pollution Protection with Potent Antioxidants: With the amount of traveling that I do, protection against pollution is essential in my routine. This is why I use Éminence's Citrus & Kale Potent C+E Serum daily.
Step 4. Facial Massage: I've recently started using the Rad Face Roller after applying my serums, especially in the morning when I wake up a little puffy. I'm in love with it; it's like a super gua sha that helps increase circulation and encourages lymphatic drainage.
Step 5. Whether I'm traveling or not, a protective daytime moisturizer and restorative nighttime moisturizer are essential steps in my routine. During the day, SPF is a must (for everyone I might add), and I use Éminence's Lilikoi Mineral Defense Moisturizer SPF 40 to protect my skin from harmful UV rays as well as other environmental stressors. In the evening, I turn to two trusted products to deeply hydrate and repair my skin while I sleep. First, I use our Echinacea Recovery Cream. Then, I use Éminence's Camellia Glow Solid Face Oil, which I either mix with the Echinacea Recovery Cream or layer on top. I will often use this face oil with my Rad Face Roller for some extra pampering before bed.