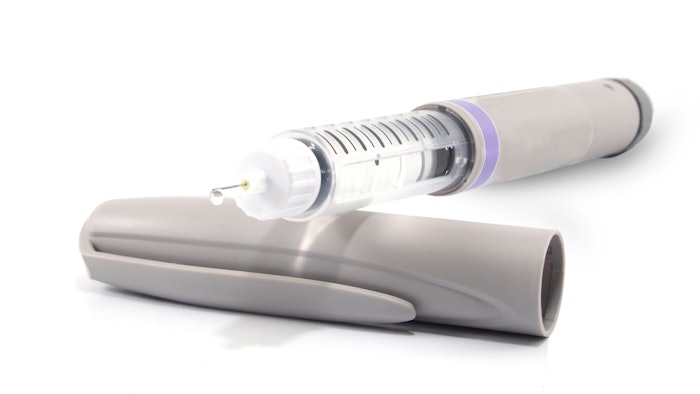 It's the latest Hollywood obsession. Celebrities like Kim Kardashian, Mindy Kaling, Chelsea Handler and more have been taking advantage of Ozempic (semaglutide) for weight loss and management. 
But how does it fit into the larger world of wellness? Jennifer Habashy, N.D., head of naturopathic medicine at Strata Integrated Wellness Spa at Garden of the Gods Resort, is here to help demystify the messaging around this growing topic.
How Semaglutide Works
Semaglutide is an unbranded compound of the moment's most talked about medication, Ozempic. Both medications are glucagon-like peptide-1 receptor agonists, which is a technical way of saying that they help your pancreas release insulin to bring down blood sugar levels.
Related: 4 Health & Wellness Trend Predictions for 2023 from Experts at Strata Spa
Semaglutide was originally developed to control type 2 diabetes but was shown to provide quick and effective weight loss benefits. The medication has since been approved by the FDA for people without diabetes looking to manage weight.
Clinical trials, cited in the New England Journal of Medicine, show that out of 2,000 participants who did weekly semaglutide injections, most lost at least 10% of their body weight, and more than half lost 15% of their body weight. Additionally, participants taking semaglutide experienced improvements in blood pressure, blood sugar, and overall heart disease risk.
Ideal candidates include people with type 2 diabetes or at least one weight-related condition.  
Semaglutide Side Effects
As with any medication, some potential side effects can be expected. Patients on semaglutide should be aware that there may be some swelling and redness at the injection site, which should dissipate within 48 hours.
Additional side effects may include:
Anxiety,
Darkened urine,
Headache,
Increased heart rate,
Pain in the stomach, side or abdomen, possibly radiating to the back,
Skin rash,
Unusual tiredness or weakness,
Inflammation of the pancreas (pancreatitis),
Gallstones.
Semaglutide at Strata
At Strata Med, the care providers take a whole-person approach to healthcare and wellness by addressing a range of physical, emotional and spiritual factors that can contribute to weight gain or difficulty losing weight.
This medication can help certain guests when paired with guidance and assistance from our medical and wellness staff, including a nutritionist, fitness coach, general practitioners, medical estheticians, cardiologists and more.