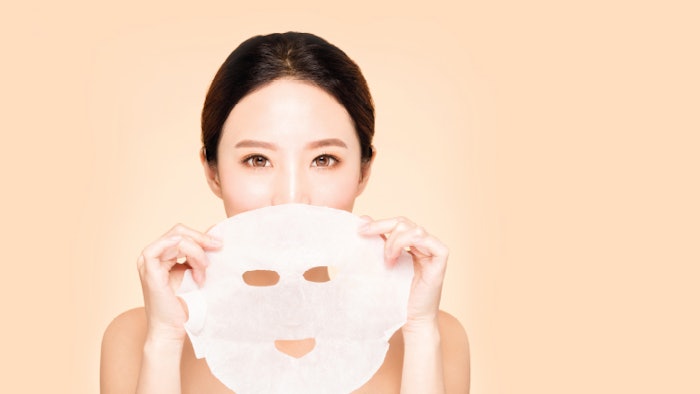 For those of us who have spent a substantial amount of time in this wonderful industry (a span of over 30 years in my case), you will recall how tough it was to retail a traditional face mask to your clients back in the day. It was always the hardest sell, as clients would tell you that they didn't have time for a mask, and quite frankly, they didn't appreciate the skin benefits and would rather spend their money on a daily cleanser or moisturizer.
Fast forward to 2023, and here we are with consumers eating up the idea of a novel remedy that purges pores, sets like a cool fruity blancmange, delivers superpowers while we sleep or provides the answer to all our skin woes in a handy, travel friendly sheet. My, how times have changed!
The Rise of Masks
Without a doubt, K-Beauty, celebrities, influencers, user generated content on social media and social selling have contributed to the popularity and rise of the facial mask category. No longer viewed as a luxury, masks are accepted by the mainstream as a core part of a skin care regimen, and the rapid sales growth across all markets testifies to vastly expanded adoption into a weekly self-care routine.
Related: Maximizing The Mask Step
The growth in popularity of masks, however, has led to a proliferation of frivolous options sporting fancy packaging and odd, artificial ingredients. While these fads may catch the consumer's eye, the results on the skin are always lackluster, and, worse, can often lead to skin issues rather than solving them.
A prime example of a mask that could do more harm than good was the collaboration between Oscar Mayer and Seoul Mamas launching the first ever bologna-inspired face mask. In September 2021, Kao Corporation released a sheet mask called Smile Performer. It was designed to bring back a smile on the face using tightening cotton by-products to lift the jowls and cheeks into a snatched tight grin.4 These are just some examples of masks that were geared toward catching the consumer's eye and not actually providing skin care benefits.
Continue reading the skin and retail benefits on sheet masks in our Digital Magazine...
As Vice President of Business Development at Bio-Therapeutic, Annet King is responsible for strategic global brand development and expansion, calling upon her vast knowledge to refine and redefine the company's internal, client-based, and institutional educational systems. King was raised and educated in the United Kingdom and is CIDESCO, ITEC, and CIBTAC-certified, placing her in the uppermost echelon of world-class skincare professionals. Prior to joining Bio-Therapeutic, Annet spent a combined 21 years in respective roles at Dermalogica and Elemis.