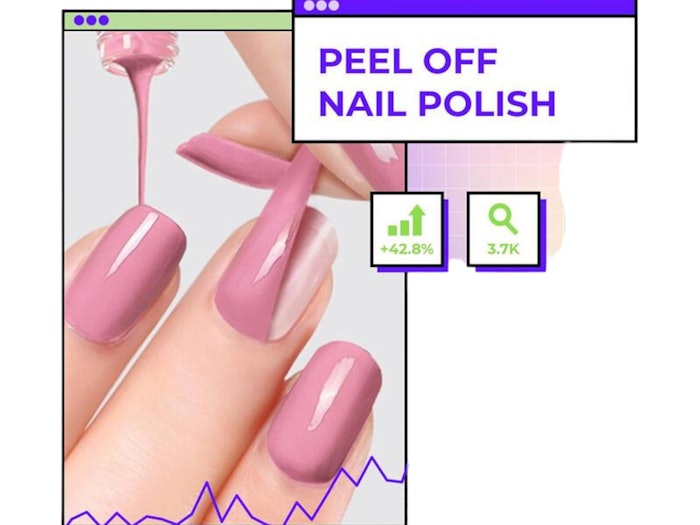 According to Spate, peel off nail polish has increased in popularity, and consumers are searching for the product as a potential result of being too busy or lazy for traditional removal methods.
On average, there are 3.7K searches every month in the US for peel off nail polish, which is a low volume compared to other nail product searches. It's grown almost +42.8% in searches since last year with two market leaders, Sally Hansen and Holo Taco. 
Nail polish removal can be a real chore. Yet improper polish removal can lead to nail weakness, brittleness, and thinning over time. So, it makes sense that easily removable peel off nail polishes are rising in popularity. 
How to make and DIY searches play into the growing trend of at home manicures (+12.1% YoY) as consumers search for ways to save money in the face of a potential recession. With consumers asking about ways to peel off gel nail polish, consumers are hunting down easy, cheap methods to remove their salon styles.
Brands should note and promote the unique value proposition of their peel off nail polish and why consumers should buy it,  rather than opting for a DIY option. Spate suggests value props like peel off nail stickers (nail stickers have +15.6% predicted growth in the next year), chic packaging or ingredient innovation. 
Follow us on Instagram and subscribe to our free daily newsletter to receive the latest news for nail professionals.