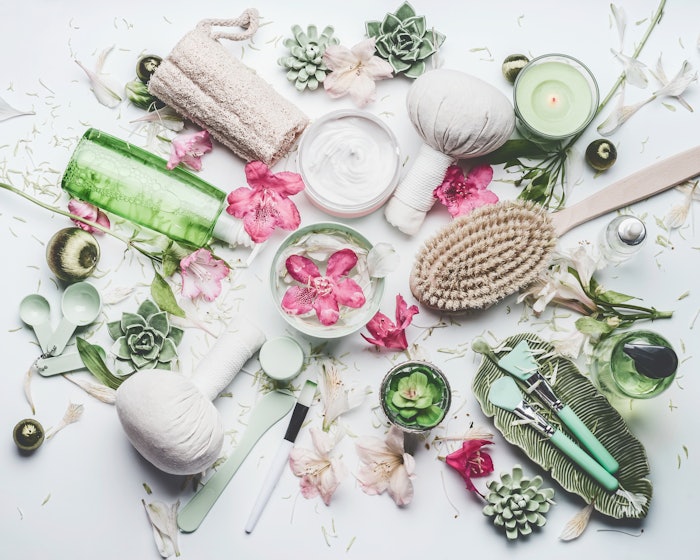 The switch from winter to spring means warmer weather and skin care transitions. Instead of hydrating products aimed at dryness, spring beauty tends to produce more air-dried hairstyles and brighter makeup. An article from Well and Good detailed some seasonally specific beauty trends to look for this spring.
Related: Now Trending: Dry Brushing
Skin-care tools
The article suggests this trend is a result of the pandemic presenting opportunities for DIY beauty treatments. Consumers used in-home devices to deliver the professional results they could not receive from professional services. Even with professional salons opening, the trend will likely stick around.
Functional makeup
Natural beauty has been a rising trend all year and that is expected to continue in the spring as consumers aspire for natural looks and products that nourish and protect instead of covering up.
Hair care for all
Like functional makeup, a variety of hair care products are shifting to treating and protecting hair over simply styling it. The influx of Black-owned hair care brands has added more variety to the market and made the segment more accessible for different hair types.
Skin microbiome
As winter shifts into spring, a skin care routine should as well. Instead of focusing on complexion and dryness, consumers focus on protecting the skin microbiome during spring. Gentle products with ceramides can help restore, strengthen and protect the microbiome.
Longevity-boosting skin care
Consumers are starting to protect their skin at earlier ages, looking for formulas that can prevent wrinkles and dark spots before any have appeared. Brands are shifting products to match the demand, offering collagen-infused cleansers or nourishing oils with a boost of retinol to add longevity to youthful-looking skin before signs of aging start.