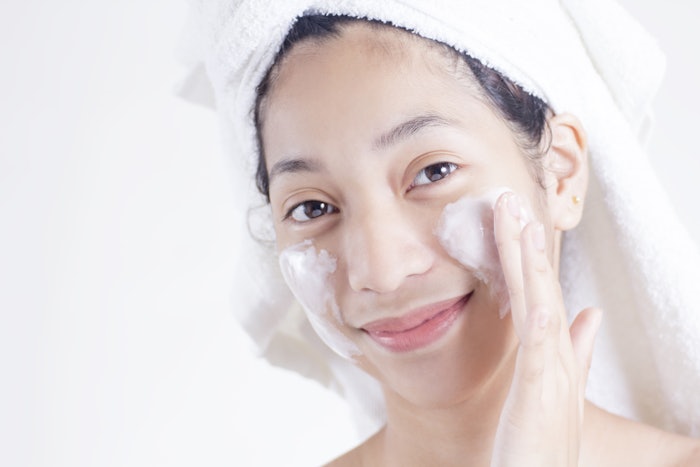 A new skin care trend from Korea is moisture sandwiching—applying treatment and moisturizers immediately after cleansing without patting skin dry so the skin is still damp upon application. It follows the Korean three-second rule of moving on to the next product three seconds after washing the face. According to Glamour Magazine, damp skin is more receptive and will help get the most out of the skin care routine.
Related: How to Treat Congested Skin
Moisture sandwiching can be done with tap water or a skin care mist. It is generally safe but shouldn't be used with retinol or anything irritant as it should increase effects, per Glamour.
Susie Willis, founder of Romilly Wilde, told Glamour that she always recommends skin is damp from the first cleanse prior to applying active and hydrating products. The flow of each product supports an enhanced result that locks in moisture and "sandwiches" the accumulative benefits of the formulations.