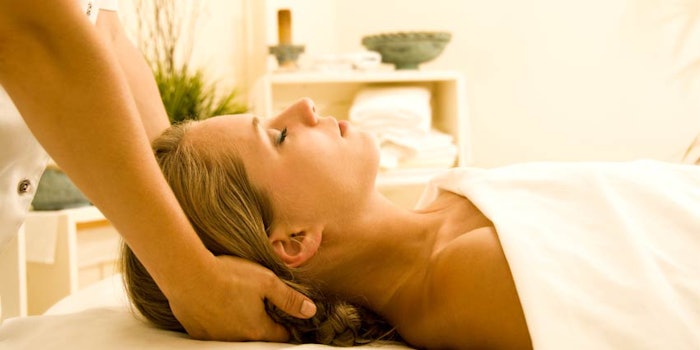 The American Massage Therapy Association (AMTA) released its Massage Therapy Industry Fact Sheet for 2021, detailing the state of the massage therapy industry over the last year. The data indicates that the industry is rebounding from challenges in 2020 because of the COVID-19 pandemic.
Related: Top Spa Trends for 2022
AMTA research indicates that 92% of consumers think massage therapy can be effective in reducing pain and 91% think it is beneficial for health and wellness. Per the study, 83% of consumers think massage should be considered a form of healthcare.
AMTA reports that 26% of people discussed massage therapy with their health care provider and 35% of those consumers said their doctors strongly recommended it, which is an all-time high percentage.
One shift that has occurred over the last year is that men are now more likely than women to get a massage. Last year, 25% of male consumers and 21% of female consumers got a massage.
Consumers with children under the age of 18 at home are more likely to get a massage than those without children at home.
Income has an impact on how likely consumers are to get a massage. While 36% of those making $100,000 or more got a massage last year, only 19% of those making $50,000 or less got a massage.
In 2021, 46% of female consumers and 23% of male consumers got a massage in a spa and 34% of consumers got a massage at a massage therapist's office.
Consumers are paying more attention to cleaning and safety procedures, with 44% saying they would inquire about sanitation standards prior to making an appointment. Due to the lingering COVID-19 pandemic, 44% indicated they would prefer to wear a mask and 36% would also prefer the therapist wear a mask.
Read the entire AMATA 2021 Massage Therapy Industry Fact Sheet here.