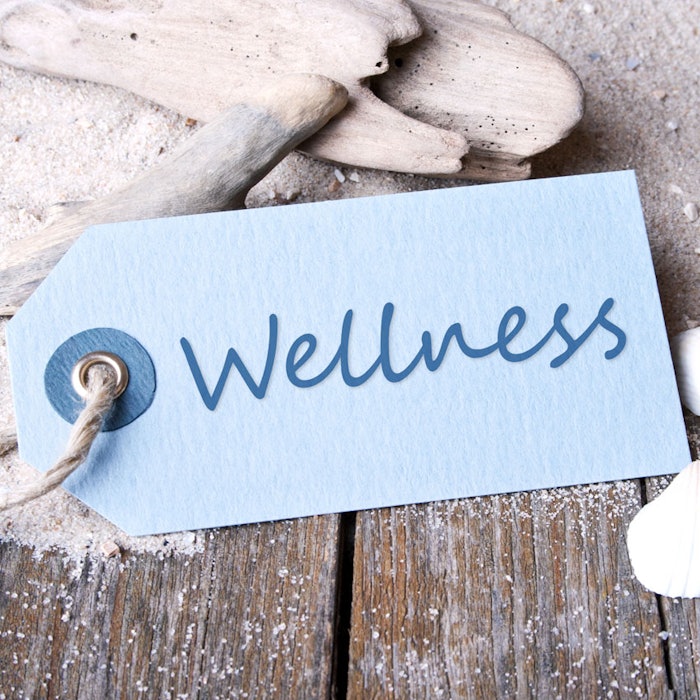 At the Global Wellness Summit, held in November 2015 in Mexico City, experts identified the below 10 shifts in wellness for 2016 in no particular order.
1. Pinpointing Genetic Markers
Research is  pinpointing about 20 genetic markers (out of 2,400) that are actually modifiable by healthy living. Epigenetic breakthroughs are coming.
2. Mandatory Wellness
More governments will take legislative action to require or reward healthier behavior. Wellness tax incentives and insurance companies rewarding healthy behavior (as tracked by wearable/implantable devices) will arrive by 2020. Initiatives that reward and support people will be most successful, and ultimately even appreciated, because they work. 
3. Becoming Part of Our Lives
The future is going to be more wellness baked seamlessly into the fabric of our lives:
Dawn-simulating lighting waking us up gently;
Bed sensors monitoring sleep, making instant ventilation/comfort changes; and
Responsive materials (using haptic technologies), including fabrics that cuddle us or clothes that deliver the perfect message.
4. Radical Workplace Changes 
New Global Wellness Institute* research forecasts that workplace wellness approaches will change radically. The future is meaningful—real "cultures" of health at work, tackling everything from physical, to emotional, to financial wellness.
Companies will replace "ROI" obsessions with measuring total "return-on-value" (ROV), with mounting evidence that happy, healthy workers not only reduce healthcare costs, but also drive recruitment, retention and much higher profits. 
5. Truly Integrative Healthcare
Today, every leading medical center either has or is planning a wellness/integrative center. And if doctors have always been reimbursed for treating disease, a future where they get remunerated for preventing it looks possible (as in countries like China, Norway and Singapore).
6. Medical Technology Breakthroughs
Medical technology breakthroughs presented at the event were:
Ingestible, health-tracking nanochips that monitor 50 biological functions 24/7 will make clunky wearables seem prehistoric, and usher in a new era of precision, preventative and personalized medicine.

New directions in stem cell harvesting/freezing have the ability to make any cell "young" again: whether bone, insulin, pancreatic, heart, liver, brain, eye, collagen or elastin, cells. This might be the path to curing diseases like ALS, Parkinson's and Alzheimer's. 
7. Wellness Begins at Home
More homes, communities and even cities are being master-planned from the ground up for human health.
8. A Return to Sane Eating 
Nutritionists noted that what we eat has changed more in the last 40 years than in the previous 40,000. Superfoods are on a collision course with sustainability: our manic importation of chia seeds, quinoa, goji berries, etc. is disturbing global ecosystems. The future could see clean, sustainably sourced, personally intuitive foods—and a welcome return to eating as pleasure.
9. Wellness Travel Booming
Experts agreed that the heart of wellness tourism is the "transformational experience." It's less about the destination, and more about how the experience alters a person's mind, body and soul. We'll increasingly see it paired with every travel category imaginable: wellness and …"adventure," "culinary and wine," "cruise," "cultural," "safari," etc. 
10. The Democratization of Wellness 
A powerful thread running through the summit was the need to bring wellness to more members of society:
Conscious capitalism: Going forward, the winning brands will be charitable, collaborative and creative. 
Balancing sickness and health: 40% of people will get some type of cancer in their lifetime, and the spa and wellness industries will finally start embracing and retraining for them—eliminating the fear of, and myths about, treating those with cancer. 
Meditation and mindfulness in the mainstream: Nothing has been talked about more in recent years than mindfulness, but people will finally start practicing it because it's about to become far more accessible and unintimidating. Even Weight Watchers International revealed that it's expanding its focus from weight loss to total wellness, hinting that their nearly 1 million weekly meeting-goers will be introduced to meditation. 
Wellness for children: Boutique fitness studios are rolling out myriad classes for children. Spas/wellness retreats are now increasingly creating serious wellness programming for kids.
 To read the full article, visit wwwglobalwellnesssummit.com (source).
*GWI's "Future of Wellness at Work" research report, including employee surveys conducted with Everyday Health, will be released January 2016.