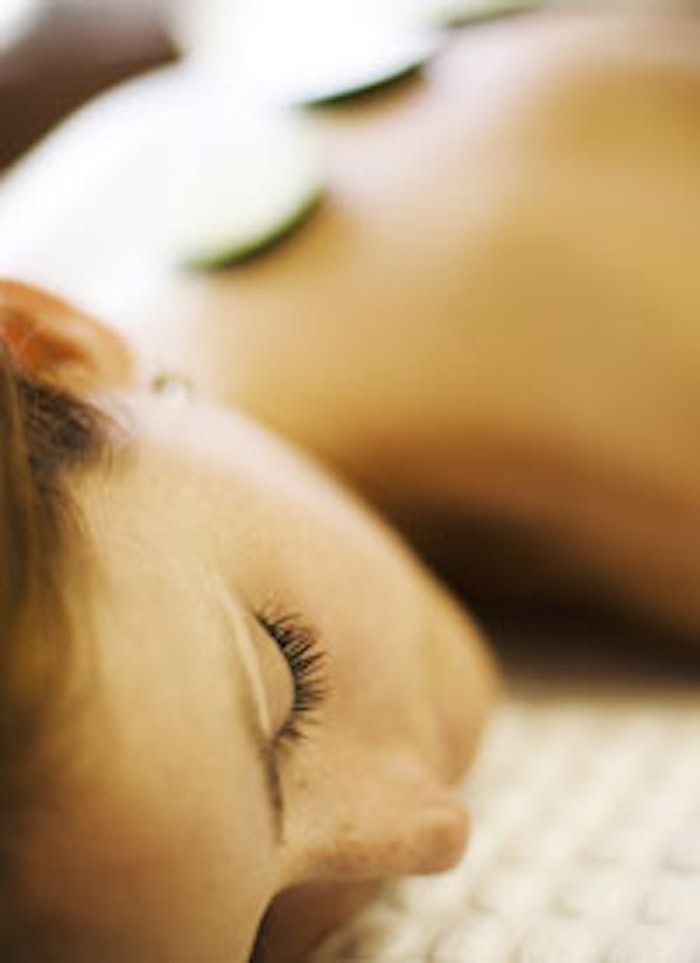 The Global Wellness Tourism Congress (GWTC), a division of the Global Wellness Institute (GWI), released new data on the Middle East and African wellness tourism markets at the Arabian Travel Market (ATM) being held in Dubai. The research, undertaken by SRI International for the GWTC, reveals that although the region is currently the smallest global wellness travel market, it will be the world growth leader through 2017.
The report analyzed the Middle East/North African and Sub-Saharan African markets separately, and found that the former ranks No. 1 in the world for wellness tourism growth (16.2% annually), expanding the market from $5.3 billion in 2012 to $16.6 billion in 2017. And Sub-Saharan Africa will also see an impressive 12.6% annual growth, driving that market from $2 billion USD in 2012 to $5.07 billion by 2017.
South Africa is the current pan-regional leader in terms of both trips and expenditures. And the United Arab Emirates (UAE) will grow faster than any Middle East/African nation from 2012–2017: adding one million trips–and with a 17.9% annual growth rate that ranks sixth in the world.
Wellness tourism is defined as "all travel associated with enhancing one's personal well-being," and this newly-released data comes from the GWTC's "Global Wellness Tourism Economy" report, the first research to analyze the $439 billion worldwide wellness tourism market that is growing roughly 50% faster than the tourism sector overall.
Anni Hood, tourism & government liaison for the GWTC, presents the findings at ATM on May 7, and noted, "Wellness-focused travel is growing fast across this vast, diverse region: in the Middle East/North Africa we have the luxury/spa hotel building boom across GCC nations, and the revitalization of indigenous practices, such as historic hammams and baths. And Africa is tourism's next frontier: from the rise of healthy adventure/safari tourism in South Africa and Kenya–to continued growth for spa/wellness resorts on destination islands like Mauritius or the Seychelles–to just-emerging East African destinations like Ghana or Senegal. These many different 'stories' add up to one, big story: the fastest growing wellness tourism market in the world."
Key findings
To view the complete breakdown for the top 12 Middle East/African nations for wellness travel, click here.
Expenditures. The Middle East/North African wellness tourism market (domestic and international combined) is worth $5.3 billion annually. Sub-Saharan Africa market expenditures total $2 billion each year—for a combined $7.3 billion Middle East/African market.
Trips. The Middle East/North African region drives 4.8 million wellness-focused trips (inbound and domestic) annually, while Sub-Saharan Africa generates 2.2 million—for a combined regional total of 7 million trips.
Top five current Country Leaders (annual trips/expenditures in USD):
South Africa—1.5 million/$1.5 billion;
UAE—800,000/$1.4 billion;
Israel—600,000/$1 billion;
Morocco—800,000/$800 million; and
Egypt—900,000/$700 million.
South Africa, with its well-established spa, wellness and hot springs destinations and robust domestic wellness travel, is the current regional spend leader. But the UAE, with its huge, recent tourism investments, that increasingly attract wealthy Asian, American, European and intra-GCC travelers, ranks No. 2—and is gaining.
Middle East/North Africa—the global growth leader (annual growth rate, 2012–2017):
Middle East/North Africa—16.2%;
Latin America—13.4%;
Asia Pacific—13.4%;
Sub-Saharan Africa—12.6%;
North America—8%; and
Europe—7.3%.
The top four fastest-growing nations in the region listed below (based on a combination of annual growth rate and trips added) also rank among the top 30 nations globally for projected wellness tourism growth through 2017. Fastest-growing Middle East/Africa Wellness tourism countries (trips added/annual growth rate, 2012–2017):
UAE—1 mil/17.9%;
South Africa—1 mil/10.5%;
Israel—800,000/18.6%; and
Morocco—800,000/14.7%.

And Israel, the UAE and Morocco all rank in the top ten in the world for "pure percentage" growth in wellness travel through 2017, ranking No. 5, No. 6 and No. 10, respectively.
Inbound wellness tourism crucial. Worldwide, domestic wellness tourism is dramatically larger than its international equivalent, representing 84% of trips and 68% of expenditures. But for the Middle East/Africa, the reverse is true: No global region's wellness travel market is as dependent on inbound tourists. In the Middle East/North Africa, international tourists make up 63% of trips and 75% of expenditures. In Sub-Saharan Africa, inbound tourists comprise 60% of trips, and an overwhelming 94% of expenditures.
Top five inbound country leaders (number of wellness-focused arrivals annually):
South Africa—665,900;
UAE—603,600
Egypt—593,400;
Morocco—464,200; and
Tunisia—354,500.
Impact on economy and jobs. Wellness tourism is directly responsible for 200,000 jobs in the Middle East/North Africa, and 100,000 in Sub-Saharan Africa. And this booming travel segment has an estimated wider impact of $13.4 billion on the former's regional economy, and a $6 billion impact on the latter's.