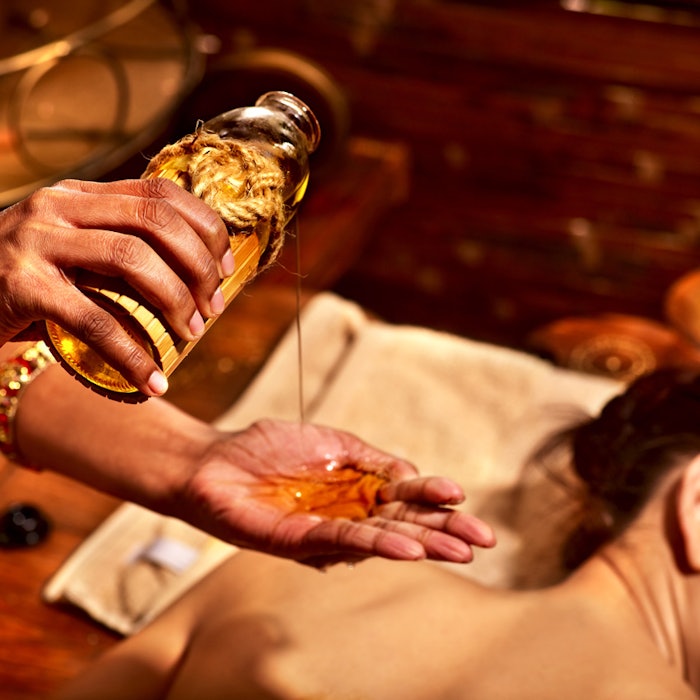 Gennadiy Poznyakov - Fotolia
Shankara Ayurveda Spa at the Art of Living Retreat Center, just outside Boone, North Carolina, has two new offerings that add the science of Ayurveda to the weight-loss process. The new offerings are the Ayurveda Weight Loss Program and the "Ayurveda Tips for Weight Loss" e-booklet.
Dr. Patel is one of the teachers for the weight-loss program, which will run for 10 days. It will "empower the individual to reach their weight loss, health and well-being goals while they are on site and after they return home. We teach unique breathing techniques that ease the mind, plus, the attendees participate in yoga, massage therapy, meditation and activities to bring out their creative energy," said Dr. Patel.
The e-booklet serves as more of a precursor to the program, providing helpful advice including:
Eating according to the time of day
Following a menu similar to how the French eat
Keeping energy up and adding fruits and veggies
"According to Ayurveda, the causes of weight gain are either internal or external like the kind of diet, the food and how we process it," added Sarita Patel, M.D. "The internal is based on our constitution; we may be eating the wrong food for our type, which the body is unable to process. Ayurveda actually takes care of the internal and external factors. It balances the digestive fire in such a way that you don't accumulate the toxins that are coming."
The weight-loss program will run September 4-14, 2015.